Adopt a Highway: Register now for Sept. 16 National CleanUp Day
Adopt a Highway: Register now for Sept. 16 National CleanUp Day
By Mary Currie / ADOT Communications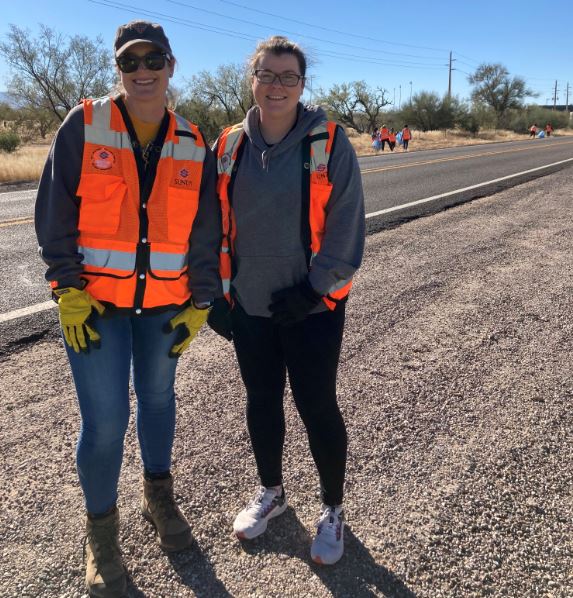 Registration begins here for the Sept. 16 annual cleanup event to help reduce litter along Arizona's state highways.
Welcome back seasoned volunteer groups and all new permit holders. Dust off those litter picker-uppers and head out with friends and family for the 6th annual Arizona Department of Transportation (ADOT) litter clean up held on National CleanUp Day, Saturday, Sept.16.
ADOT grants one-day permits on a first-come, first-served basis, too. We'll do our best to find an adoptable section near your desired location. One-day permit holders have an option to extend their permit for two years at the adopted location or another adoptable site where available.
After the event, volunteer group leaders report the number of trash bags filled and how many volunteers participated. Your report helps us measure the success of the annual cleanup and all reporting groups are recognized with a printable certificate of appreciation. 
The Adopt a Highway team plans to make site visits to as many volunteer groups as logistics allow on Sept. 16. If your registered group is located on our route we will contact you to coordinate a visit prior to event day.
We'd love to see and share your National CleanUp Day photos on social media! Please tag us on social media and use the hashtag #NationalCleanUpDay.
Thank you for considering ADOT as an opportunity to unite and reduce litter in Arizona. Visit azdot.gov/adoptahighway for more information.
Arizona, Keep It Grand!