ADOT offers multiple ways for motorists to be in the know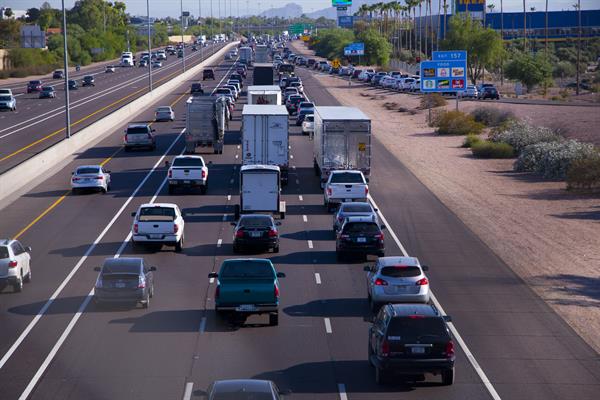 By Caroline Carpenter / ADOT Communications
You've seen the information we put out each year reminding drivers to pack things like extra water for trips in hot weather and items to include in a winter emergency supply kit. In the age of technology, it's also important to know where to go for accurate information before and during your trip.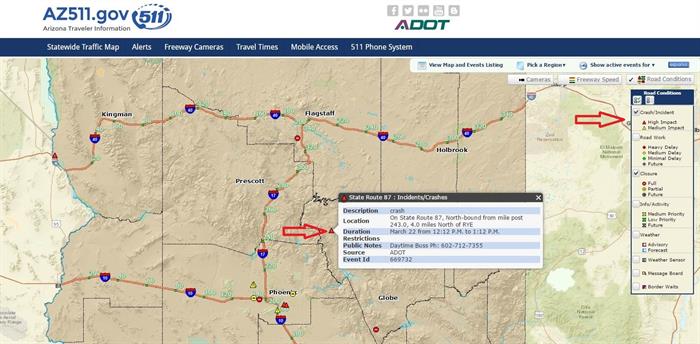 Before you head out on our highways, plan your trip by checking AZ511.gov for the latest on crashes, road construction and closures. AZ511.gov is updated 24/7/365. The menu on the right side of the site allows you to select the information you want to see, from camera images to construction projects to incidents. Clicking on an icon for a project, incident, closure, etc., will provide additional details. If the Internet isn't your thing, you may also call 511 for this information.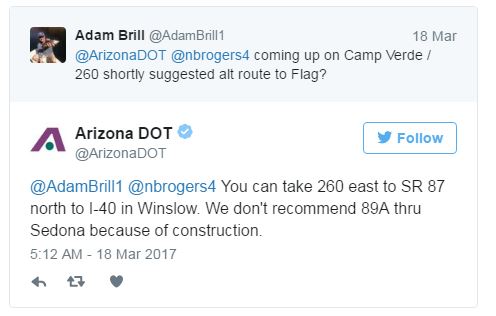 Turn to @ArizonaDOT on Twitter for immediate information on highway conditions. Of course, you should only check Twitter when making a pit stop, or a passenger can check. Twitter allows ADOT to share quick, concise updates and interact with followers.
Remember to pay attention to overhead message boards. If you see there's a crash ahead or a lane closed, there's a good chance you're in for a delay. If the message board tells you the road is closed, it's time to consider alternate routes.

If you want to delve deeper into a project or see the highlights of what ADOT is working on, visit AZDOT.gov or the ADOT Facebook page at facebook.com/AZDOT. The Facebook page is updated with news from ADOT and major traffic closures, but we always suggest AZ511.gov and Twitter for the most updated information across the state.
Here's a quick recap of where to go for ADOT info:
Check AZ511.gov or call 511 before you hit the road.
Check @ArizonaDOT on Twitter and overhead message boards for up to the minute updates and quick answers on crashes, closures and detours.
For expanded information on construction and significant closures, visit Facebook and the ADOT website.