Transportation Defined: Dynamic Message Signs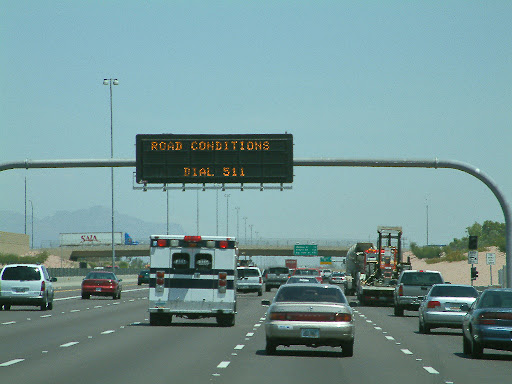 We've got a blog post coming up real soon that's going to focus on Dynamic Message Signs (Don't know what those are? Keep reading!).
That blog post isn't ready quite yet, so in the meantime we wanted to at least get started by defining a couple of terms for you …
First up, Dynamic Message Signs: These are the large signs over/near roadways used to display messages to the public. You'll often see travel times posted on these signs during rush hours or safety messages and other travel information.
The larger DMS have three rows of 18 characters. Each of those characters measures 18 inches tall.
Now that you know what DMS is, take a look at a Node Building. These "buildings" are about the size of a typical storage shed and are located near the roadway. There are several node buildings in the Phoenix-metro area.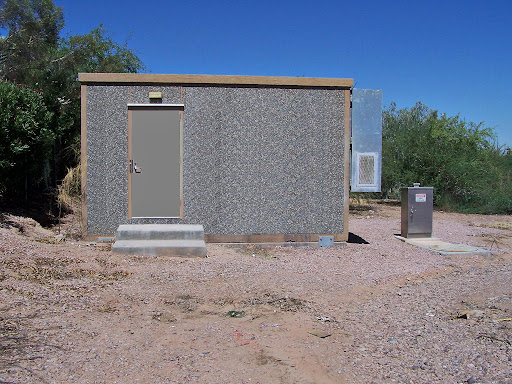 These nodes are filled with equipment capable of collecting regional information (e.g., from various controller cabinets) and sending it to the TOC. Node buildings are equipped with fault tolerant air conditioning systems to maintain moderate summer temperatures.
OK … now you'll have to stay tuned for a more in-depth blog post on Dynamic Message Signs.
Transportation Defined is a series of explanatory blog posts designed to define the things you see on your everyday commute. Let us know if there's something you'd like to see explained ... leave a comment here on the blog or over on our Facebook page!