ADOT, partner agencies act to reduce fire risk on SR 80
ADOT, partner agencies act to reduce fire risk on SR 80
By Dani Weber / ADOT Communications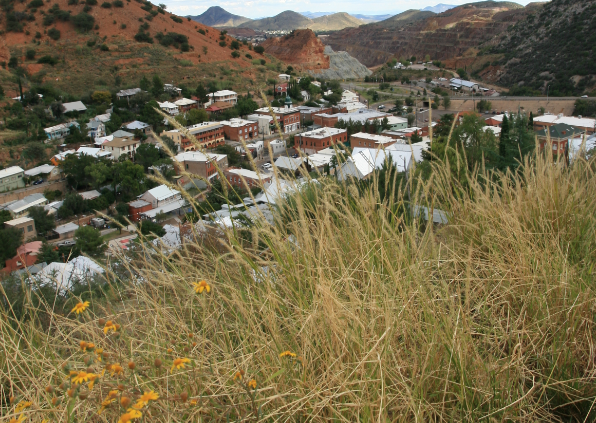 Wildfires are an ever-present danger in Arizona. When State Route 80, just outside Bisbee, was determined to be at high risk, ADOT partnered with other state and local agencies to get ahead of wildfire season to mitigate risk factors.
Wildfires have been a particular problem in Arizona in recent years, especially near populated areas. To reduce the risk of even greater wildfires, ADOT joined the Arizona Department of Forestry and Fire Management with 20-person crews to begin chipping brush and broadcasting chips along SR 80 with the intention of reducing the natural fuels to wildfires during the hotter months of the year.
Bisbee Firewise, a community group dedicated to preserving the wildland-urban interface, sponsored the project, while ADOT provided traffic control around the working crews. However, while Bisbee Firewise oversaw the project, ADOT also stepped up to help coordinate communication efforts with the city of Bisbee, Cochise County and local media to ensure that local agencies and the public were informed about the nature of this project.
One challenge the group faced was the shape of the terrain. "The walls of the canyon are such that one side of the highway goes up steeply and the other goes down steeply," explained ADOT Southeast District Engineer Bill Harmon. "That made it difficult to access and cut down trees. This is the first time people have gone in to remove trees and brush with the purpose of fire mitigation."
Working in quarter-mile segments, the crews worked tirelessly, always keeping safety and community outreach top-of-mind.
"The risk of fire is now lower," Harmon said. "It's better for businesses and the community, but it also just looks nicer now."