ADOT's hydrovac helps keep things flowing
ADOT's hydrovac helps keep things flowing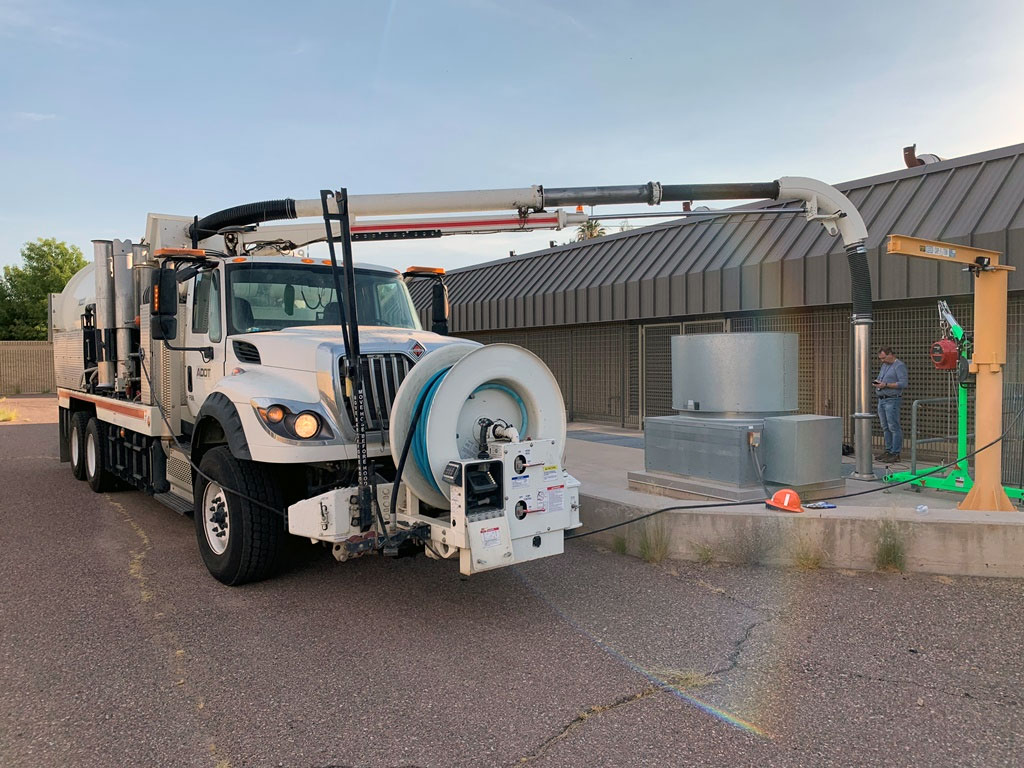 By David Rookhuyzen / ADOT Communications
Litter is no joke.
Even putting aesthetics and environmental impacts aside, junk tossed from vehicles can create a hazard on the roadway and other trouble that you can't see.
That's something our crews know all too well as they work to ensure all 59 pump stations and other freeway drainage systems in the Valley are ready for storm runoff. As we've told you about before, litter can get swept into pump stations and potentially clog grates and hinder the flow of water.
Keeping our freeway drainage systems clear is a year-round effort, and powerful storms this past winter proved how important it is to have clean and maintained pump stations and drainage catch basins throughout the year.
It's also why two years ago ADOT invested in its own hydrovac truck. The truck weighs 30 tons and can vacuum more than 3,000 gallons of liquid, dirt and debris into its large tank. It also holds 1,500 gallons of fresh water used to spray down what it pulls up from the bottom of pump stations as well as pipes and basins along the Valley freeway system.
You can see crews in action using this equipment in the video above. But we hope you'll also see that, even with the hydrovac, it's still a laborious task.
Drivers can help pump stations and other drainage systems operate at peak efficiency by not littering. If you see someone littering on a highway, please consider reporting the license number and what you saw to ADOT's Litter Hotline at Litter.az.gov or 877.3LITTER (877.354.8837). While littering can result in a $500 fine if law enforcement spots the offense, a report to the Litter Hotline results in the vehicle owner receiving a litter bag and a letter explaining how costly littering is for ADOT and all of Arizona.