Create your own luck: Drive sober on St. Patrick's Day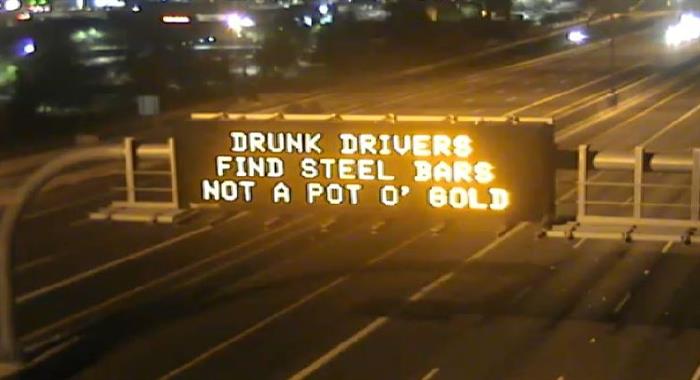 By Doug Pacey / ADOT Communications
Don't rely on luck or four-leaf clovers to stay safe on St. Patrick's Day.
If your plans include an evening out, have fun, but make smart decisions before getting in a vehicle. Designate a driver or call a taxi or rideshare service.
Did you know that alcohol-related crashes in Arizona historically spike on St. Patrick's Day?
To promote smart driving decisions, ADOT will display this St. Patrick's Day-themed safety message on Dynamic Message Signs statewide.
While leprechauns might be difficult to find, state and local law enforcement will be easy to spot. The Arizona Department of Public Safety will have an enhanced presence on highways, targeting impairment and other dangerous driving behavior, and the Governor's Office of Highway Safety is working with State Troopers, police officers and deputy sheriffs on a statewide DUI enforcement campaign.