Great customer service is always an ADOT goal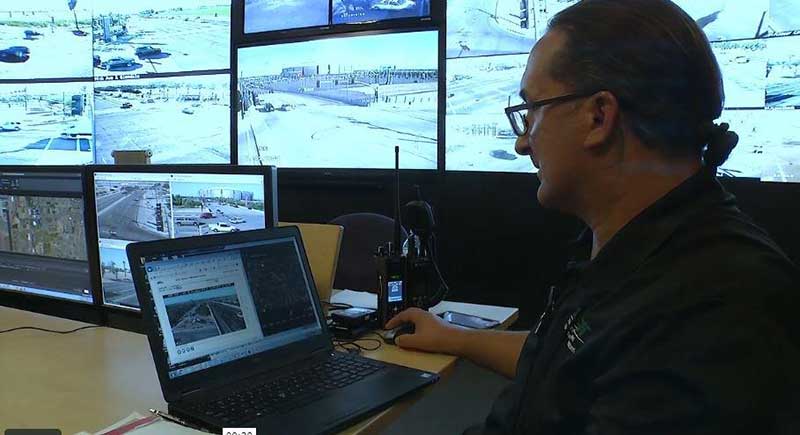 By Dani Weber / ADOT Communications
All across the Arizona State Highway System, there are dynamic message system boards that alert the traveling public to everything from the estimated time it'll take to reach a certain off-ramp or destination to events that might impact traffic to reminders to drive safely. But those messages don't just appear out of nowhere. Traffic Management Coordinator David Egliskis is always there, making sure the right messages get to the public in a timely manner.
"What I do is I try to prepare, plan, coordinate, schedule and try to eliminate any conflicts," Egliskis said.
Leading up to big events ranging from Arizona Coyotes games to Super Bowls, Egliskis works closely with the Arizona Department of Public Safety and local law enforcement to determine the best way to direct traffic, keeping the traveling public safe and moving. Thanks to their efforts, they're able to spread traffic around and reduce backups on on- and off-ramps, both before and after big events.
"It's a challenge to keep up with the information that comes and goes," Egliskis said. "We have a great working relationship with the folks at DPS, state and federal agencies."
For his continued effort and commitment to keep Arizona's freeways safe around big events, Egliskis was awarded the first ADOT Customer Service Award.
"I nominated David Egliskis because he is a trusted agent," said Kim Campbell, ADOT's former emergency manager. "People go to David when they know that he goes the extra mile to get the job done. David is just an outstanding individual who has a very hard work ethic, and he deserves the award."