Holiday season starts with Hanukkah and safety
Holiday season starts with Hanukkah and safety
By Caroline Carpenter / ADOT Communications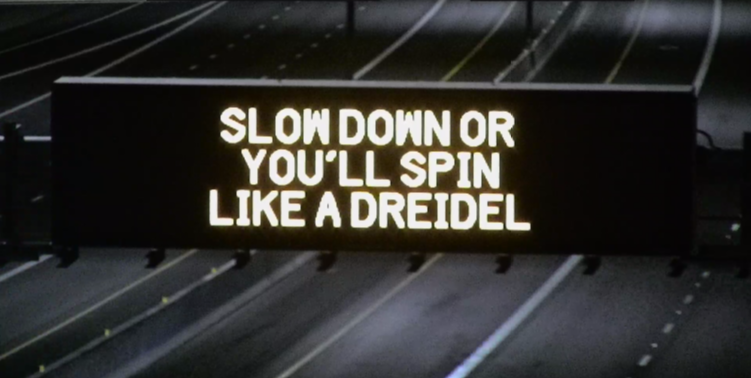 The 2020 holiday season will kick off at sundown tonight with the lighting of the menorah for the first night of Hanukkah. Each year the Jewish holiday falls on a different Gregorian calendar day. This year it marks the first of our holiday safety messages. You'll see our first safety message today with more to come before the year is over!
Many people love these safety messages, but we still get our share of naysayers. While we don't want you to be distracted while driving, we do want you engaged in highway safety. Whether you're making a positive or negative comment about our messages on social media, we're pleased they made you think twice about roadway safety. 
That being said, you can expect a few more safety messages throughout the holiday season. To get you in the holiday spirit, we're sharing a few messages from past years in our video below.
We know it's a busy time of year, but please don't be too busy to slow down, drive safely and always get a designated driver if you're out drinking.