It's all in the signs for this ADOT employee
It's all in the signs for this ADOT employee
By Laurie Merrill / ADOT Communications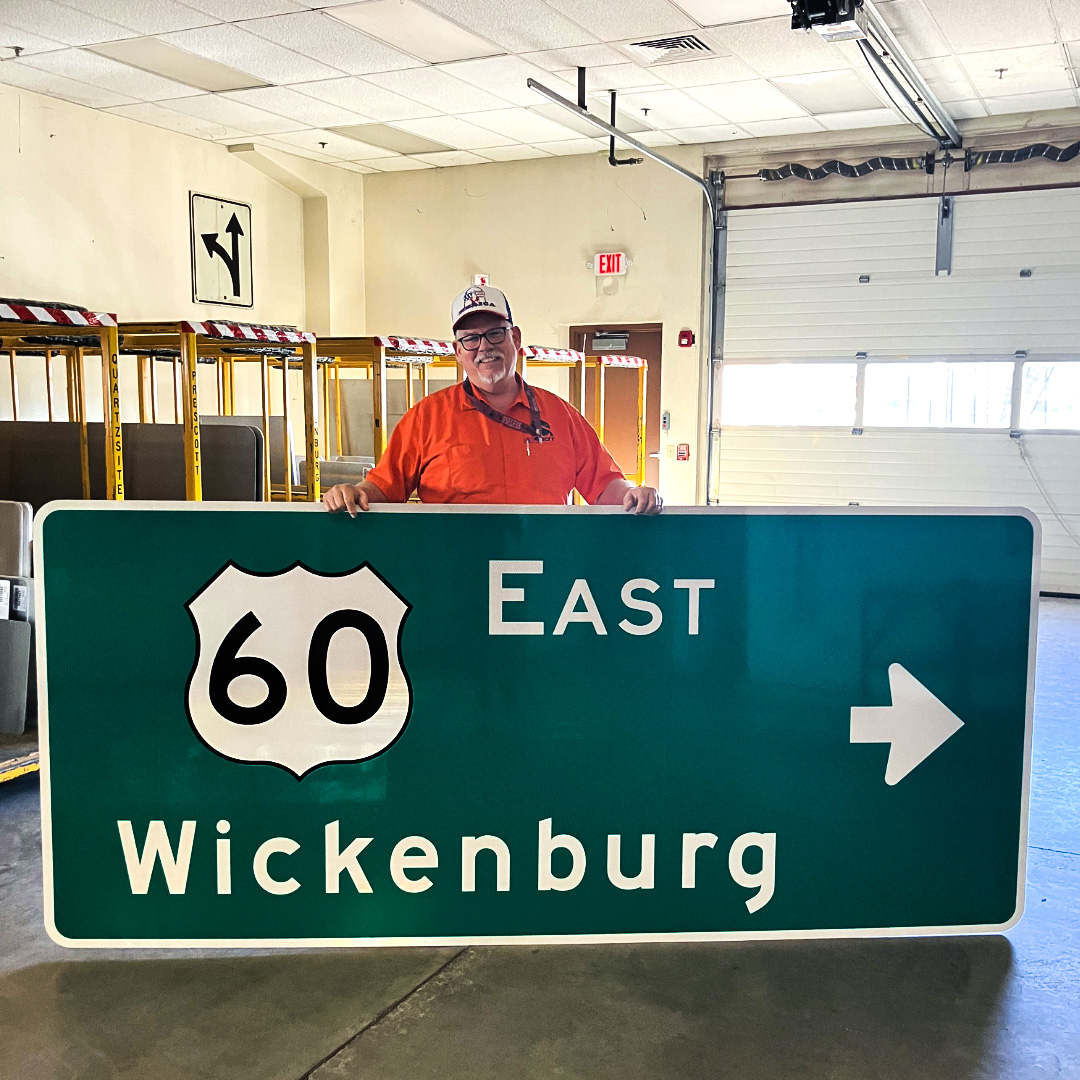 Some people like to knit or sew. Others love car racing, going to the theater or solving crossword puzzles. 
Tom Erickson's passion is making signs. And, as an ADOT sign shop employee, he gets to do it every day. 
Erickson's job is his passion. 
"I just enjoy manufacturing signs. They are useful and important," Erickson said. "The signs we build help people every day go about their business."
Erickson is among a handlful of ADOT sign shop employees who produce about 400 new signs every month and take care of about 500,000 a year. 
For Erickson, it doesn't matter the size, color or shape of the signs, he just enjoys the process. He is particularly fond of designing new signs. 
But doesn't he have a favorite? 
"I like making the informational signs, the D-series," he said. "They are probably the most entertaining."  
There's a wide range of D-series signs, including those very large green signs we all see on the freeways that list multiple destinations with directional arrows. 
Even on his days off, he enjoys examining signs.
"How did they make that design? Hmmm, there's this, there's that," he said. "I critique signs all over the world." 
Erickson hails from Minnesota and began making signs for a graphics copmany in the 1980s after he left the U.S. Navy, where he served for eight years. 
He rose through the ranks from shipping and receiving, to installation, to making screens, mixing inks and fabricating interior signs. 
About 20 years ago, he and wife decided to pack up the family and head to sunny Arizona. 
"I'd rather sweat a little than freeze a little," he said. 
He worked for a few private companies in the Phoenix area before getting laid off during the 2009 financial crisis. He applied for so many jobs every week that he forgot he had even applied at ADOT when he got a letter asking him to interview. That was more than 10 years ago.
"All this time, I still haven't lost that desire to get up and make a perfect sign," he said. "I feel that in my bones this is something I am supposed to do."