See the blue of Lake Havasu with new AZ 511 cameras
See the blue of Lake Havasu with new AZ 511 cameras
By Laurie Merrill / ADOT Communications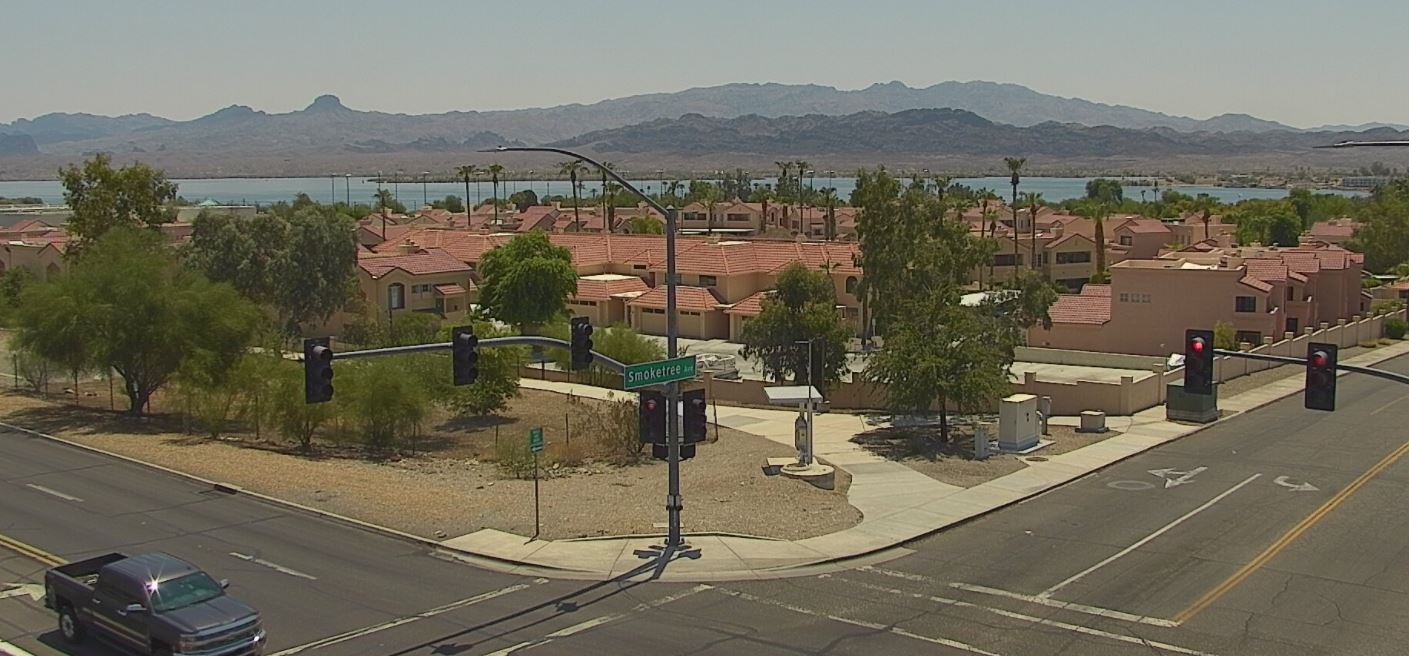 Have you ever been to Lake Havasu?
If you haven't had the chance, you can get a visual tour courtesy of six new AZ 511 cameras recently installed along State Route 95 in Lake Havasu City.
These cameras are part of the Arizona Department of Transportation's Traveler Information website available to everyone at AZ511.gov. You can also see them on the AZ 511 app. 
Starting from the southern most camera in Lake Havasu City and heading north along Lake Havasu, the new cameras are located at Acoma Boulevard, Smoketree Avenue, Palo Verde Boulevard, Kiowa Boulevard, Chenoweth Road and The Shops Boulevard.
You can catch glimpses of the shining blue expanse of Lake Havasu from the Kiowa and Acoma cameras and stunning mountain views from cameras at Chenoweth and The Shops.
It's like a travel tool. Where do you want to go? Let's check the AZ 511 cameras.
Of course, viewing places you've never seen is just one of many uses of these vital ADOT tools.
These cameras were installed after ADOT updated traffic management technology along a 13-mile stretch of the highway. The technology allows engineers to monitor traffic conditions remotely, adjust signal timing, and diagnose and correct problems.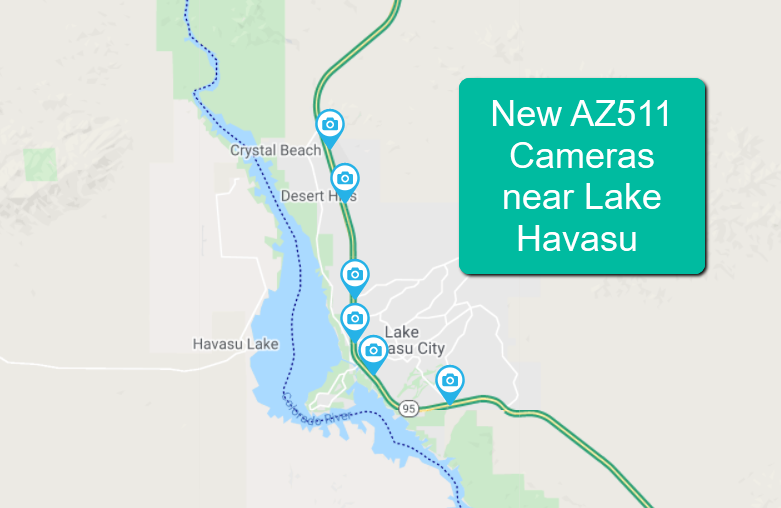 "Throughout the western region, we are connecting all ADOT owned traffic signals throughout the state to manage those signals remotely," said Trevor Eltringham, ADOT Northwestern Regional Manager with Transportation Systems Management & Operations Division.
The cameras help engineers visually inspect the signals to ensure they are working properly and not in flash or otherwise malfunctioning.
"I like to have a camera between two traffic signals. That let's us see a mile in each direction," Eltringham said. "You can zoom in pretty well."
AZ 511 cameras also:
Allow highway supervisors to assess crashes, floods, snow and other issues and respond with by sending crews and equipment to mitigate problems.
Allow dispatchers and DPS troopers in ADOT's Traffic Operations Center to find the locations of crashes and other mishaps and immediately dispatch appropriate personnel.
Allow members of the public to check their routes before they head out using the AZ511.gov website or the AZ511 app.
Additional cameras will be added to AZ511 as they become available. ADOT now has more than 400 traffic cameras throughout the state, which you can see by going to AZ511.gov and clicking "Cameras" in the menu on the right. On the AZ511 app, choose "Cameras" after clicking on the menu in the top right corner.
Here a few additional blogs about  how AZ 511 cameras can help you: