Six ways to make your Arizona MVD trip faster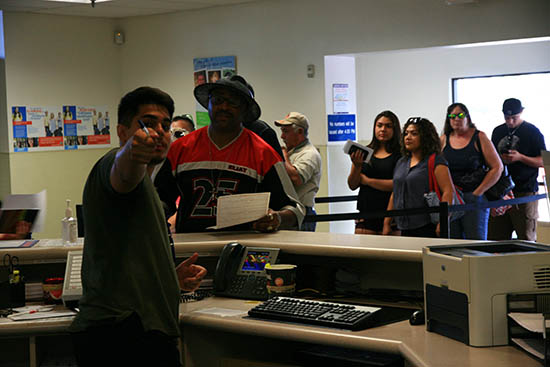 By Caroline Carpenter / ADOT Communications
We know a trip to the MVD isn't at the top of most people's to-do list. So, we've put together our top six tips on how to get in and out of the MVD in a New York minute.
1. Check wait times before you leave
MVD now posts wait times online and updates them every five minutes. If the closest office is too busy, you can find the next-closest office here.
2. Plan ahead
The MVD is busiest on the 15th of each month and on the last day of the month because vehicle registrations expire on these days. Wait times are usually the shortest from 9 a.m. to 10:30 a.m. Tuesdays through Thursdays. People often visit the MVD during their lunch breaks, so lunchtime can be busy.
3. Bring all of your documentation
Be prepared and gather all of the necessary documentation before you leave for the MVD. Having all of your paperwork in order will make your visit easier and faster. You can even start your application before you leave your house!

4. Go online
Instead of heading into the MVD, you visit ServiceArizona at any time of the day or night. More than 20 services are available online, including address changes, registration renewal and commercial vehicle permits. What could be easier than taking care of it online?
5. Use a kiosk at the MVD
If you don't have access to the internet, you can still use ServiceArizona at the MVD. There are 39 ServiceArizona kiosks located at many MVD offices and two city courthouses. They offer the same services as the ServiceArizona website – and you don't have to wait for a customer service rep to be available!
6. Use an Authorized Third Party business
More and more Authorized Third Party businesses are alternatives to going to an MVD office. Twenty-two of them can help with driver licenses and identification cards as well as vehicle titles. You can find a list of Authorized Third Party providers here.