Throwback Thursday: Future I-17
By John LaBarbera / ADOT Communications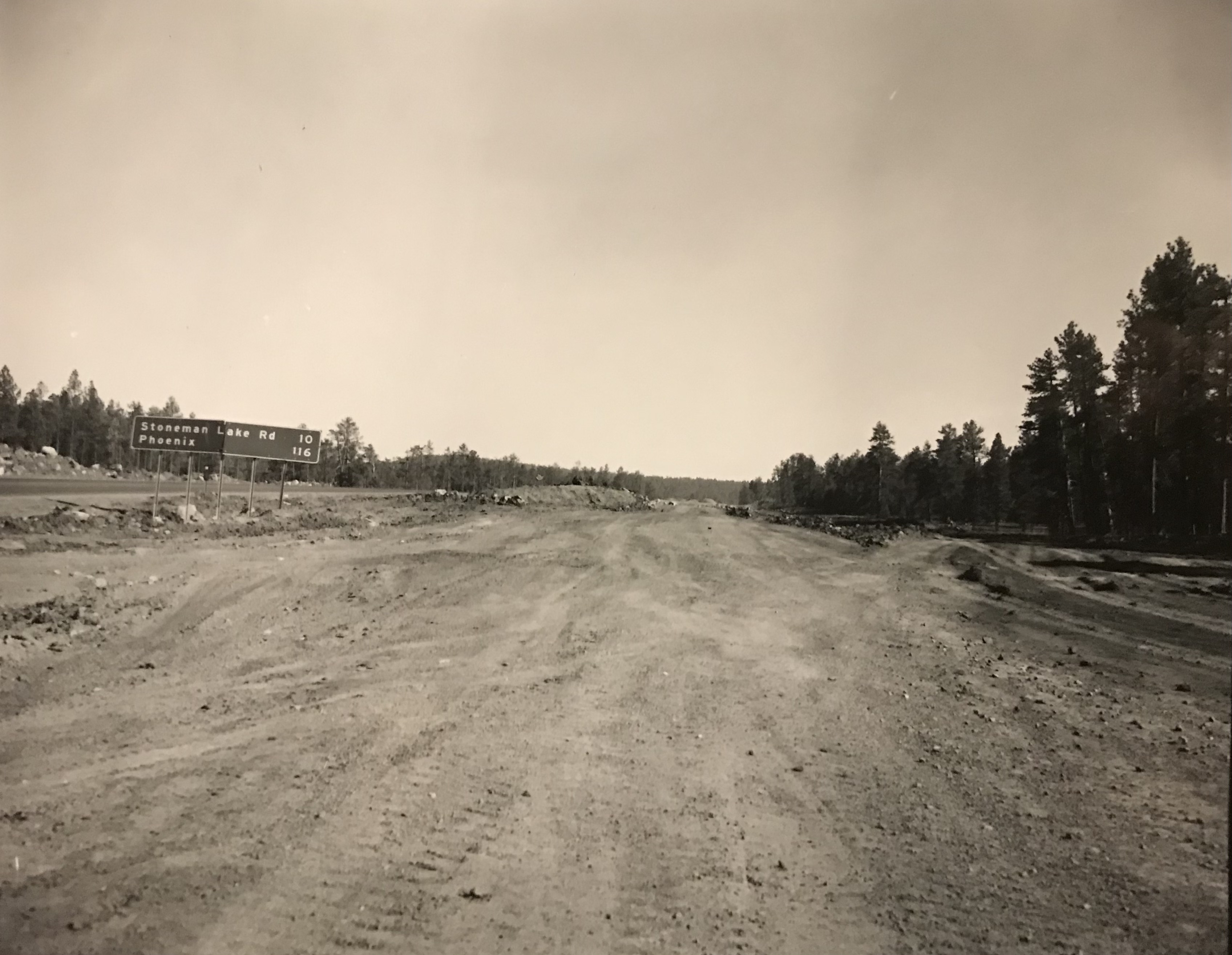 Today we throwback to 1974. In July of that year, The Arizona Highway Department officially became the Arizona Department of Transportation we know today. Work was also underway to bring what would become Interstate 17 up to federal interstate standards.
Here we see a photo of the future I-17, looking south near Fox Ranch Road just south of Munds Park. The Ponderosa pines are towering over a dirt road that will soon be paved for direct travel from Phoenix to Flagstaff. At this point, crews were working to convert the highway from one lane in each direction to two. That would be completed in 1976. From Phoenix to Flagstaff, the entire lenth of I-17 opened in 1978.
Interstate 17 is situated on two older alignments of recognizable Arizona highways. From Flagstaff south to Camp Verde, I-17 aligns with a former section of State Route 79. And from Cordes Junction down to Phoenix, I-17 runs along a previous segment of State Route 69. That's also where the Interstate inherited its milepost numbers.
This blog post has more about the history of I-17.