Throwback Thursday: Globe in the horse-and-buggy era
Throwback Thursday: Globe in the horse-and-buggy era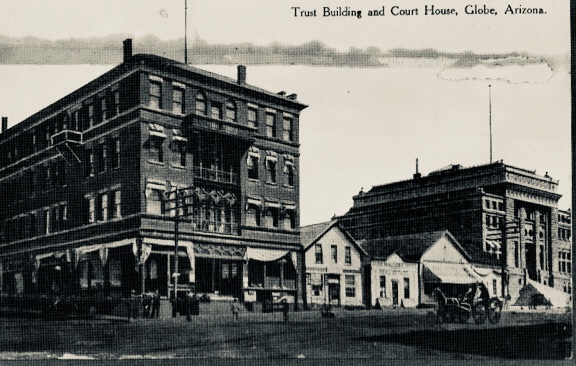 By David Woodfill / ADOT Communications
For this Throwback Thursday, we offer this undated, grainy image of the old commercial district of Globe, complete with a horse and buggy.
The photo is actually a copy of a postcard found on a negative in ADOT's archives. We can only assume it's from before or in the earliest days of the state highway system.
The trust building is long gone, but the courthouse still stands on Broad Street, part of which is now US 60. Designed by architect W.R. Norton, the Gila County Courthouse opened in 1906 and is now on the National Register of Historic Places.