Throwback Thursday: Sign of the times
Throwback Thursday: Sign of the times
By David Rookhuyzen / ADOT Communications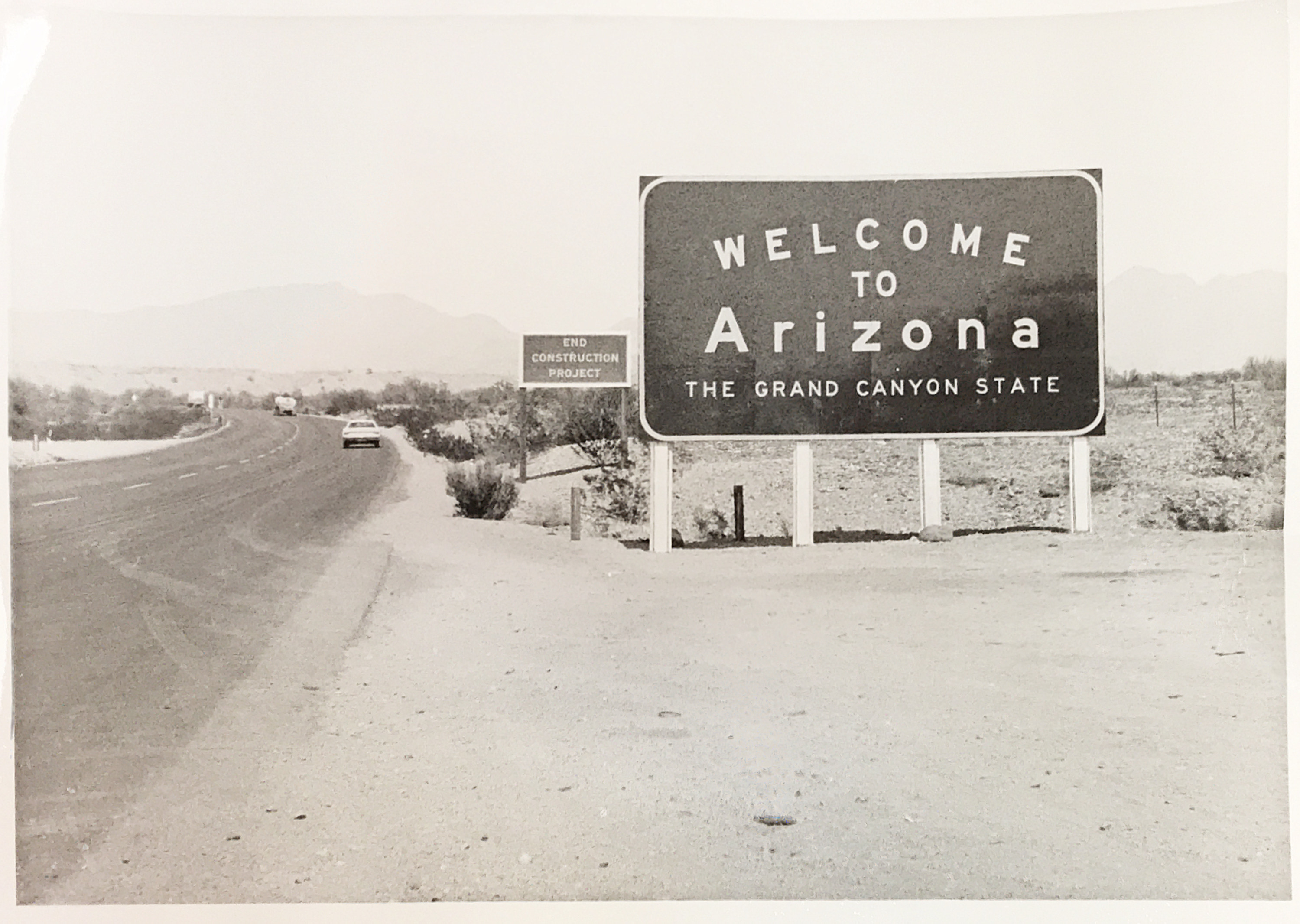 In December Governor Doug Ducey unveiled six new "Welcome to Arizona" signs to highlight the state's impressive sights. The brightly colored themed signs made quite a splash and have already gone up across the state.
That's why we thought it was a good time to throwback almost 50 years to see how Arizona greeted travelers back then.
This particular sign once stood on State Route 95 at the edge of Parker, with the photo saying it was taken in 1971. I think we can all agree that the messaging was on point, even if the presentation left something to be desired. If anything it looks like the much larger big brother to the "End construction project" sign just behind it.
We can't give you a good count for how many years this particular model of sign was up. A couple decades later, the state decided to be a bit splashier when welcoming folks. In the 1990s we installed large blue signs with the state flag along the interstate entrances to Arizona. You can read about how massive an undertaking it really was to produce and set up those signs in a blog post from several years ago.
While the newest signs unveiled by Governor Ducey certainly are more visually appealing than this one from Parker nearly five decades ago, you will notice the message on both is still the same: Welcome to Arizona.