Transportation Defined: Batch plant
Transportation Defined: Batch plant
By David Rookhuyzen / ADOT Communications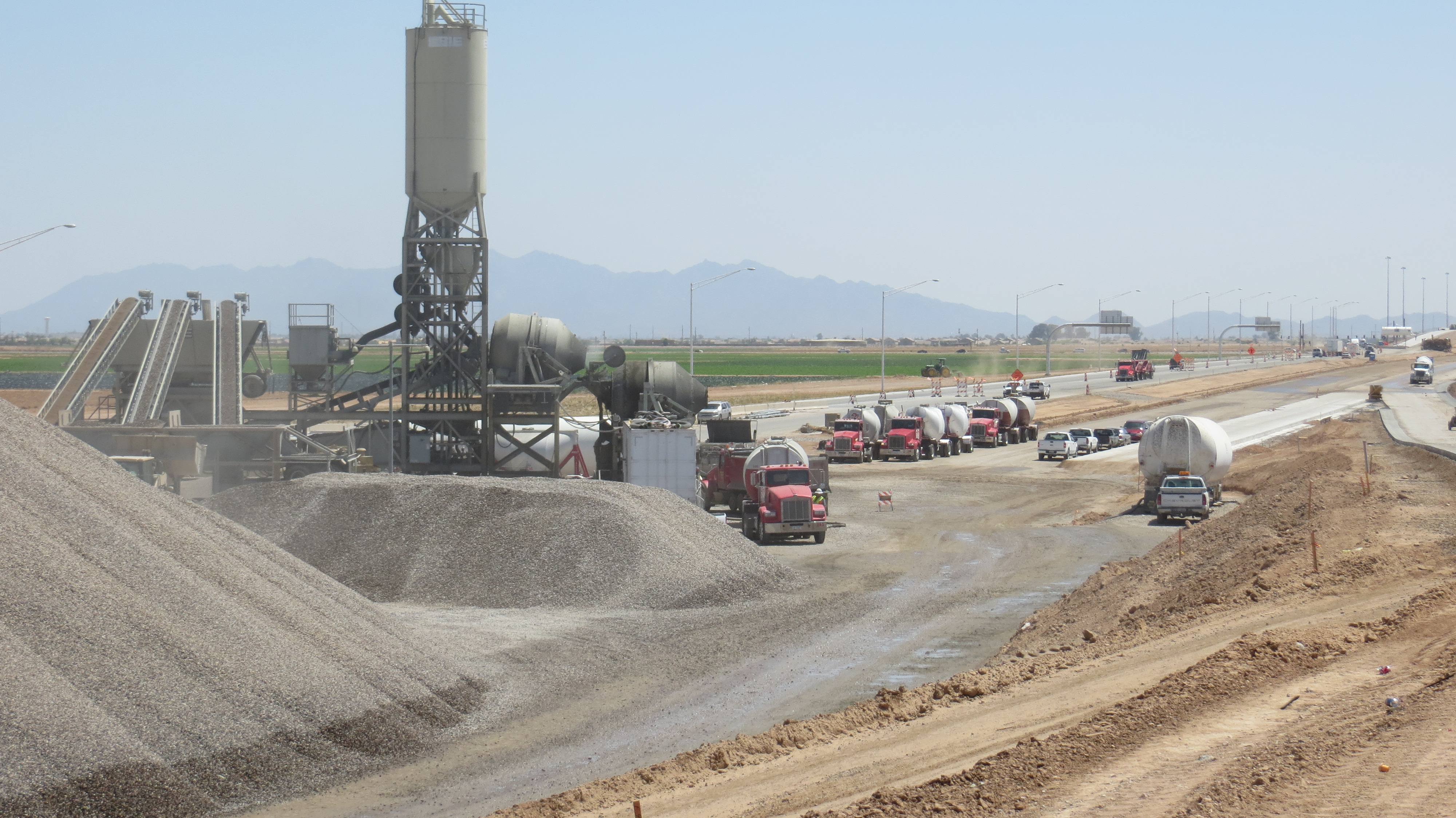 A sharp-eyed driver spotted something like the photo to the right on the Loop 101 Pima Freeway near the State Route 51 interchange earlier this year and took to social media to ask us what it is.
And we are glad they did because it gives us the opportunity to talk about batch plants.
Batch plants, or the more august-sounding onsite materials plants, are used to provide paving materials, such as asphalt or Portland cement concrete pavement, that any given project will need. The photo at right is a batch plant in the northwest Valley in 2017.
When it's part of their plans, contractors seek permission to set up batch plants on land at or adjacent to projects. Having a batch plant on site producing materials is much more efficient and cost-effective than having concrete or asphalt made elsewhere and trucked to the work zone. To answer the question raised on social media, the batch plant they saw was helping produce pavement for the widening of the Loop 101 between Interstate 17 and Pima Road.
After a project is completed, the batch plant will be removed and the land it sits on will be restored to how it was before.
Transportation Defined is a series of explanatory blog posts designed to define the things you see on your everyday commute. Let us know if there's something you'd like to see explained ... leave a comment here on the blog or over on our Facebook page!