Two I-10 closures this weekend in metro Phoenix
Two I-10 closures this weekend in metro Phoenix
By Kim Noetzel / ADOT Communications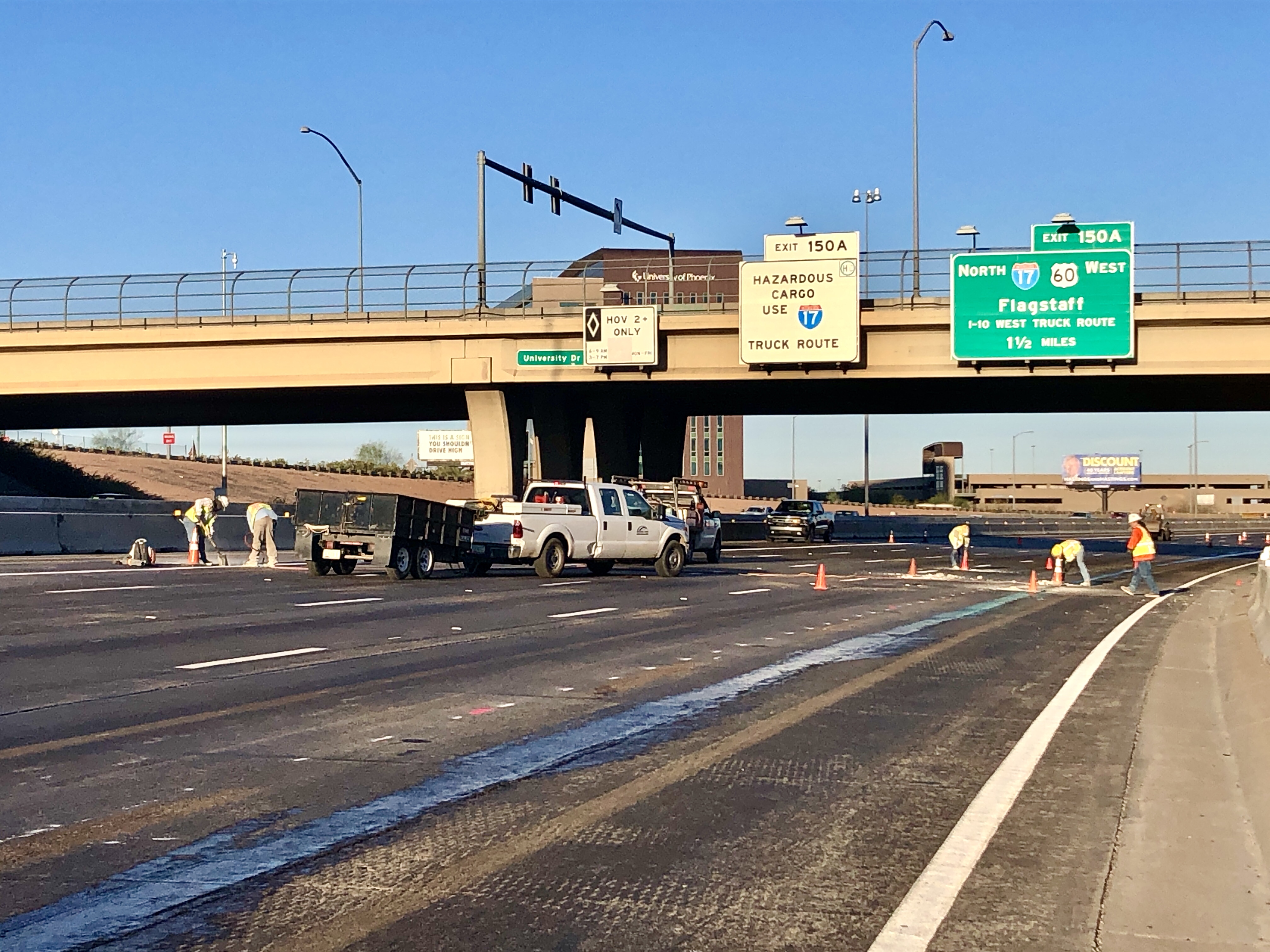 There's a famous quote that says, "Without struggle, there is no progress."  It's a good one to keep in mind this weekend  if your travels take you along Interstate 10 in the metro-Phoenix region. You might struggle a bit with delays and longer-than-usual detours getting to and from your destinations. Two major closures will be in place beginning the night of Friday, April 22, through the early morning hours of Monday, April 25:
Both closures are necessary so we can make progress on two projects that will provide motorists with smoother driving surfaces and more travel lanes, while reducing congestion and improving safety. 
The decision to have two weekend closures on an urban interstate – including one that shuts it down in both directions at the same time – isn't made lightly. Before any weekend work is scheduled, our project teams in the metro-Phoenix region map out every location on the state highway system where construction or maintenance activity needs to occur. All of the construction and maintenance teams meet to coordinate closures for the following month. They evaluate which directions of travel will be impacted, as well as the most efficient detour routes for high volumes of interstate traffic. They coordinate ADOT project schedules with road work that's underway on local roads and streets, as well as with major special events that draw 30,000 or more people.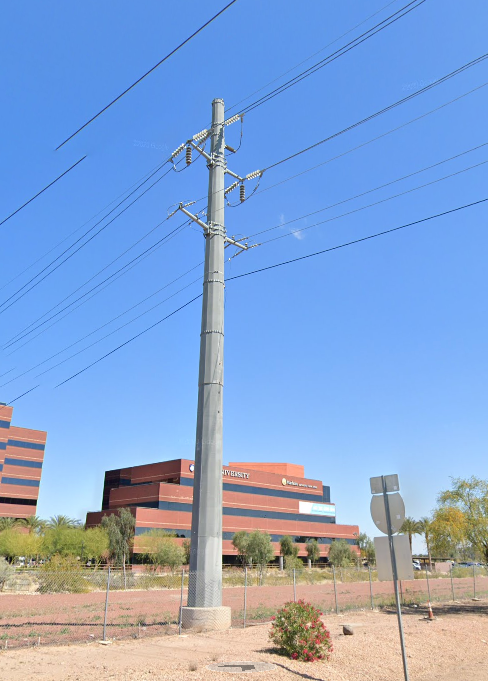 At the same time, our project teams are required to follow their project contracts and keep work on time and on budget. That brings to mind another famous quote: "Sometimes you gotta do what you gotta do." This weekend we've gotta do some very specific work so that both projects can move to the next phase. Bumping one of them this weekend simply wasn't an option if we want to stay on time and on budget and make the highways better for everyone who uses them.
Our allowable times for major closures also impact when we can do major work. Unlike many other states, ADOT doesn't close urban highways on weekdays. We schedule the highly impactful work during overnights and weekends, with the understanding that every cone and barricade must be picked up by 5 a.m. on weekdays so we don't tangle up your morning commute. With weekday traffic volumes back to pre-pandemic levels in many areas, our commitment to maintaining open lanes during peak travel times continues. 
With the limited time available, our project teams complete as much work as they can under the umbrella of a weekend closure. For example, Salt River Project crews need to close I-10 along the Broadway Curve this weekend to relocate a 75-foot-tall, 17-ton power pole and the high-powered lines that span both directions of the highway. The massive pole stands in the way of where the new ramp from southbound SR 143 to westbound I-10 will be constructed. While the SRP closure is in place, workers will take advantage of the opportunity to repair the concrete-pavement driving surface in the project area, and shift the work zone. Combining all the work into one weekend means fewer closures later on – good progress.
Our work in the West Valley includes removing the existing asphalt pavement and repairing the concrete pavement to make the driving surface smoother. Making the improvements requires closure of a full set of lanes (again, eastbound this weekend). As someone once said, "You've got to take the good with the bad." In fairness, someone also said "You've got to take the bad with the good." Either way, you get the point.
As you plan to hit the road this weekend, remember another popular quote: "The best defense is a good offense." Plan ahead. Check out detour routes in advance. Allow yourself plenty of extra time.
Lastly,  remember what the English soldier who founded the Boy Scouts said: "Be Prepared." We encourage you to prepare yourself by downloading The Curve mobile app for updates on the I-10 Broadway Curve Project; visiting az511.gov; or downloading the AZ511 mobile app for real-time highway conditions. Then you'll be ready to process the progress!