Earlier opening times now permanent at 11 more Arizona MVD offices
Month-long test proves beneficial to customers
February 26, 2018
PHOENIX – Opening Arizona Department of Transportation Motor Vehicle Division offices at 7:30 a.m. has proven to be a popular success at an additional 11 locations where expanded hours have improved overall customer service.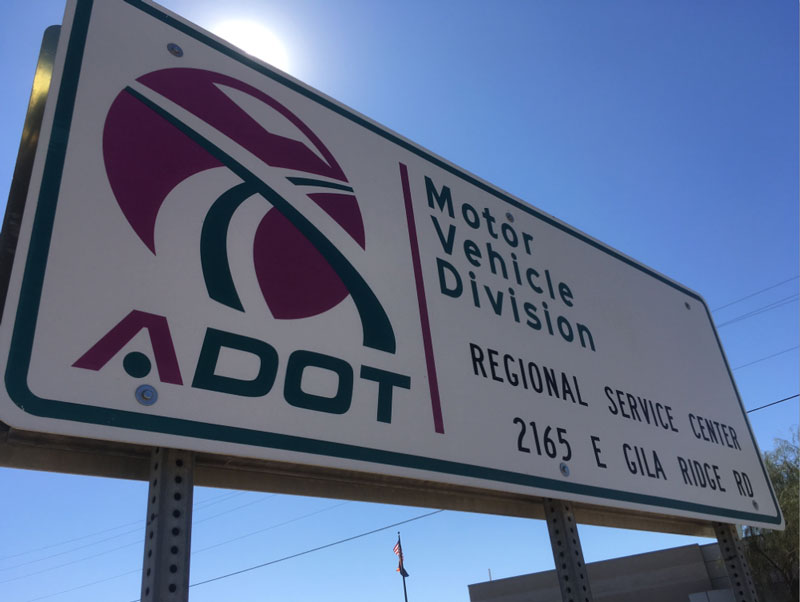 The change is now permanent at offices in Apache Junction, Bullhead City, Casa Grande, Cottonwood, Flagstaff, Kingman, Lake Havasu City, Nogales, Prescott, Show Low and Yuma.
"It works. Because the doors open at 7:30 instead of 8 o'clock, we have fewer people lined up to be the first in line,'' said MVD Director Eric Jorgensen. "Our employees' schedules can be more flexible, which means we have more people available to serve customers at the busiest times such as the lunch hour. It also means we process paperwork faster. That cuts down on the need for workers to catch up on those tasks at the end of the day, which significantly lowers overtime hours and saves taxpayer dollars."
The expanded hours were first tested in Tucson beginning in mid-2016 and resulted in shorter customer wait times and lower overtime costs, leading the program to be expanded to the Phoenix area as well. These initiatives stem from the implementation of the Arizona Management System, which empowers employees at every level of state agencies to come up with new innovations to help government serve customers more efficiently.
The added daily hours also allow MVD to proceed with a program to continually train Customer Service Representatives as the agency modernizes its infrastructure. On the second Wednesday of each month, MVD offices will open at noon to allow time for employee continuing education programs.
For more information: www.azdot.gov/mvd