Adopt a Highway: Honoring Michael Scott on National CleanUp Day
Adopt a Highway: Honoring Michael Scott on National CleanUp Day
By Mary Currie / ADOT Communications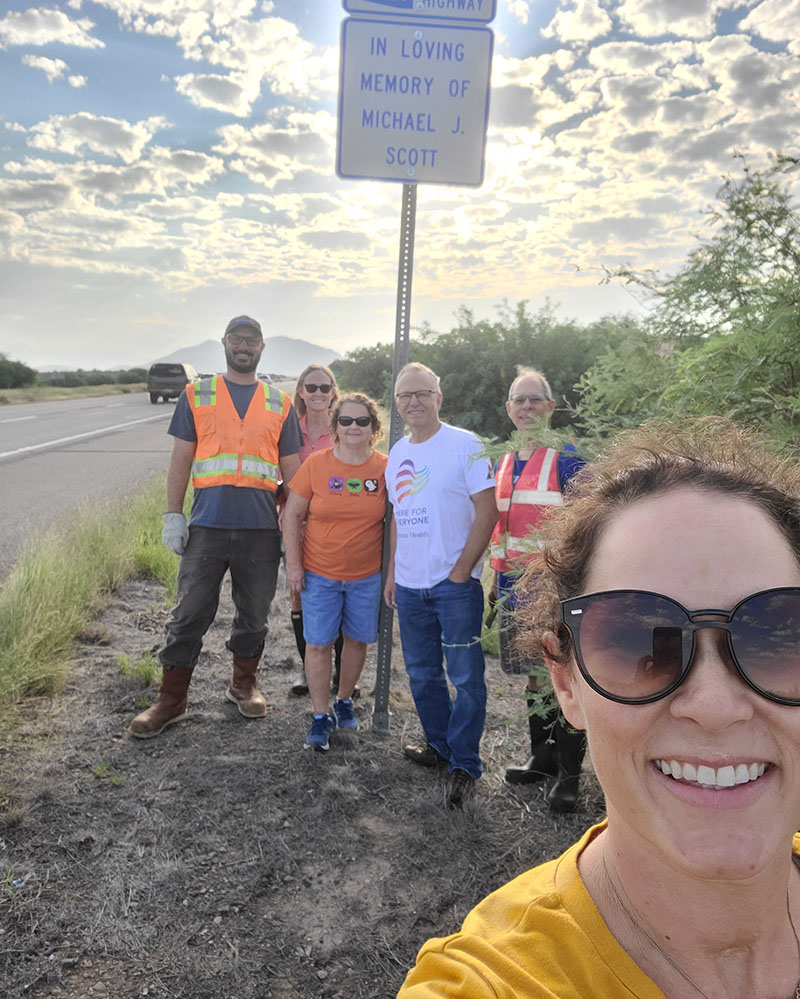 The Adopt a Highway sign reads, "In memory of Michael Scott." 
Wendy Scott, Michael's big sister, wanted to dedicate their highway adoption and recognition sign to her little brother.
Michael was an aspiring engineer, ready to begin a full ride scholarship at Arizona State University. His dream was cut short on Sept. 18, 2004 at 19- years old, when he was killed by a drunk driver. 
In 2012 Wendy adopted the segment along SR 87. "We have a family cabin outside of Payson and have traveled the 87 highway a lot, which is why I chose it," Wendy said.
Michael is shown in the photo with his three siblings. He is the curly haired one on the right.
"Mike enjoyed the outdoors as well as his family. He grew up in the boy scout program and often did service projects through scouting. I think it makes Mike happy that his family recognizes him by doing a service such as a highway cleanup together to honor him," said Wendy.
The Scott family gathered on National CleanUp Day, Sept. 18, at their adopted segment to honor Michael. They collected more than 82 pounds of trash strewn along the adopted area—giving back to the community just as Michael would have done. 
To learn more about the program please visit the Adopt a Highway website.