Adopt a Highway: Thank you, veteran volunteers
Adopt a Highway: Thank you, veteran volunteers
By Mary Currie / ADOT Communications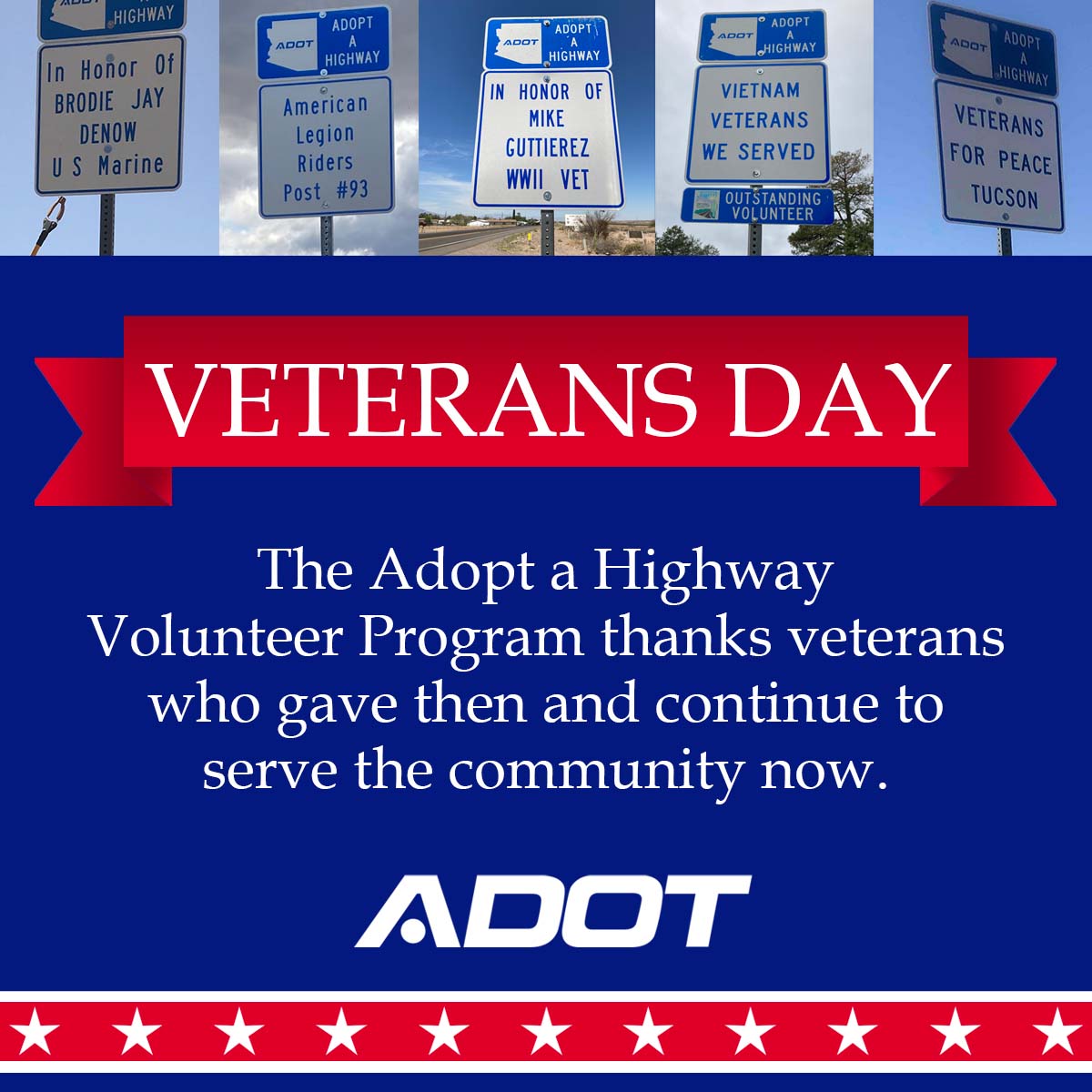 The Arizona Department of Transportation remembers veterans for the commitment made to our great nation and those who continue to serve their communities.
Forty-five veterans groups care for adopted segments along state highways throughout Arizona. These individuals gather to reduce litter in the community and to express honor and remembrance to fallen military, beloved family members and friends.
Thank you to all veterans and veteran organization groups for leading others to help keep Arizona grand.
Adopting a two-mile section of state highway is one way to express pride in your community and preserve the beauty of Arizona. We welcome civic-minded groups and individuals interested in gathering together to pick up litter a few times per year. Click here for program details.