Adopt a Highway volunteers collect 1.3 tons of litter in one day
Adopt a Highway volunteers collect 1.3 tons of litter in one day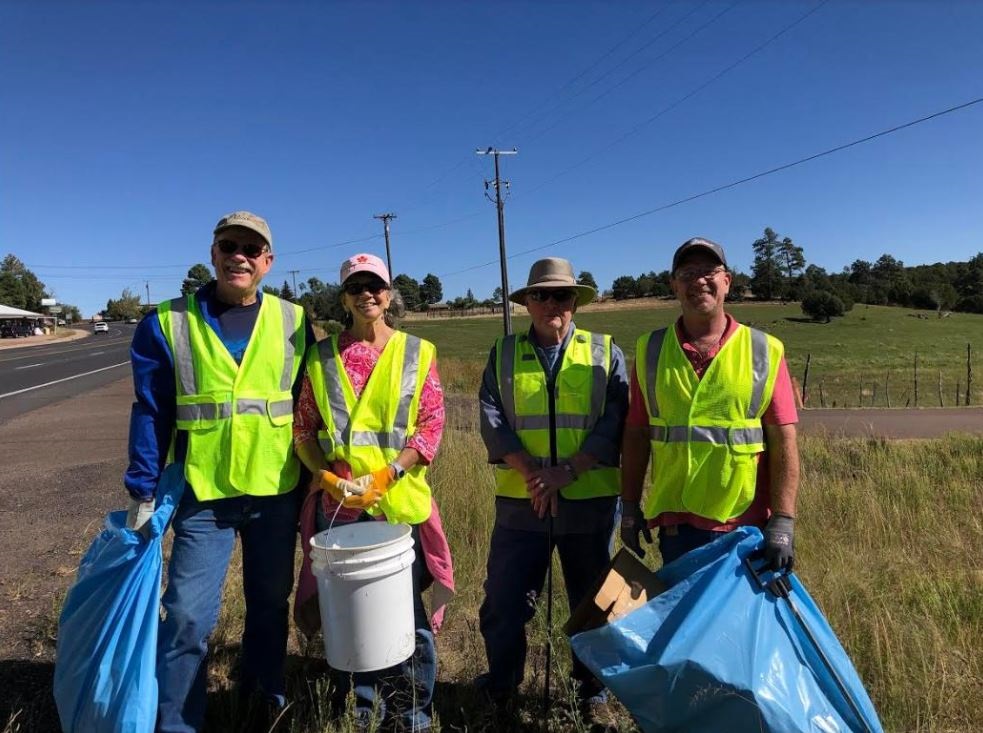 Adopt a Highway volunteers hauled in a lot of litter for National CleanUp Day on Sept. 21! We tallied up the totals and were blown away by how much they collected in just one day.
Ninety volunteers filled 196 bags. Those 196 bags weighed in at 2,665 pounds. That calculates to more than 13 pounds of litter picked up by each volunteer!
ADOT Adopt a Highway Manager Mary Currie traveled 630 miles in one day to visit volunteer groups in Payson, Show Low and Flagstaff. The photos you see are from her travels across the state on that day.
Thanks to all of the volunteers who came out on National CleanUp Day to help keep Arizona grand.
Please visit our Adopt a Highway website to learn how you can adopt your own highway segment.