Adopt a Highway: Volunteers have seen, cleaned it all
Adopt a Highway: Volunteers have seen, cleaned it all
By David Rookhuyzen / ADOT Communications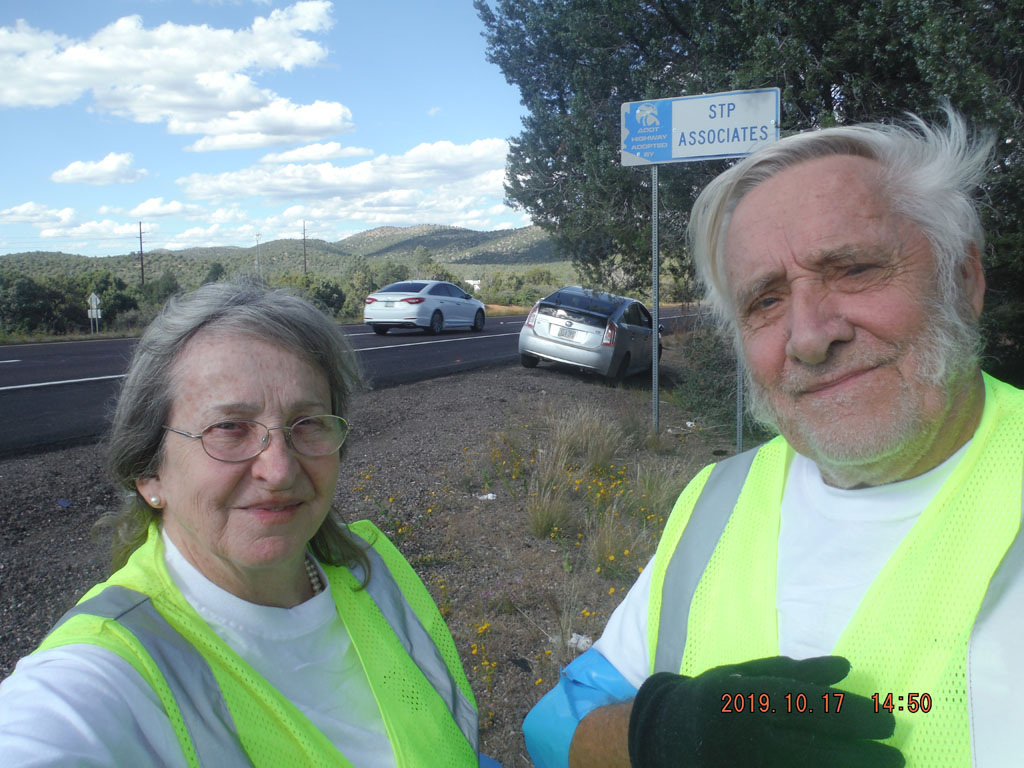 When Bodo and Marie Diehn bought their cabin site near Payson in 1988, they knew they wanted to keep the drive up State Route 87 as beautiful as when they first saw it.
So the next year they joined the Adopt a Highway program, claiming mile 248 in the name of their environmental consulting company. They were in their 50s and often got their family involved, driving their Geo Metro up to clean their selected mile of highway. That's the family cleaning together in 1995 in the bottom photo. 
After 30 years of being Adopt a Highway volunteers, they have seen their fair share of items alongside the road. Something you might expect included an elk that failed to avoid an 18-wheeler. Some of the items have been a little more odd, such as a slightly dirty, but wearable dress for a toddler girl. But the oddest thing they found was an intact dash camera.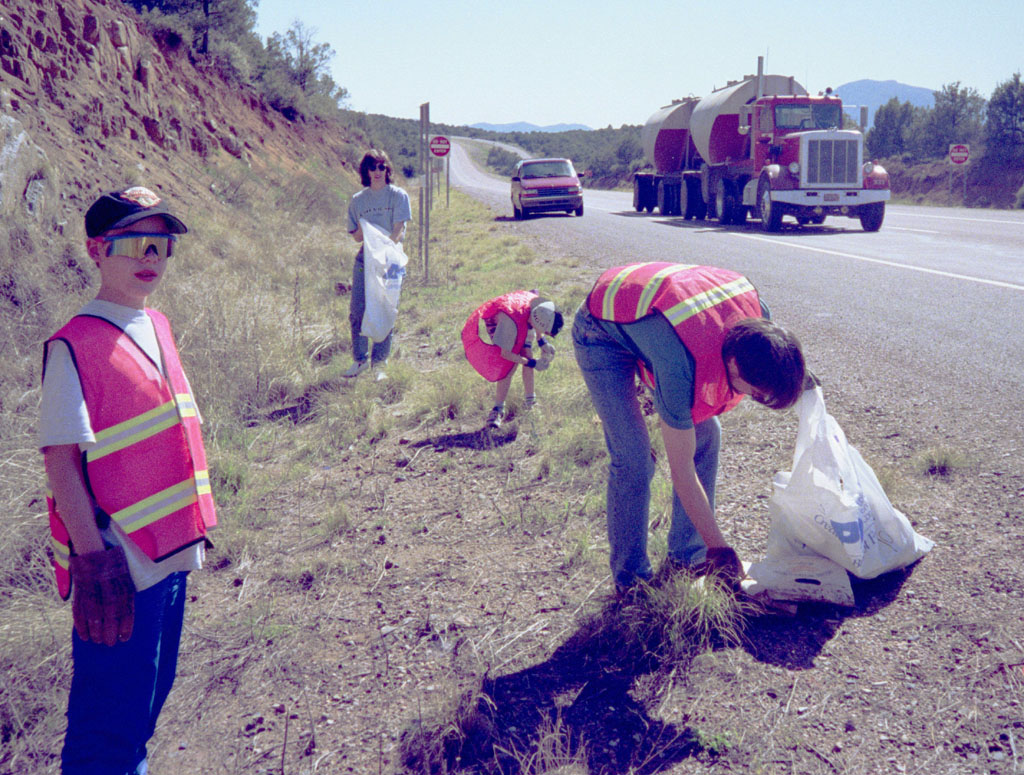 It had flown off the handlebars of a motorcycle, and the Diehns were able to use the photos on the camera and track down its owner in Alabama and return it to him. The hardest thing to pick up? The Diehns agree that would have to be a magazine that had been shredded into small pieces and then blown by the wind over a half mile. 
Today the Diehns are in their 80s. Their family has grown up and moved away, but they still drive their Prius up to keep mile 248 clean. That's them in a selfie from October 2019 cleaning the highway they love.
If you are interested in helping keep Arizona highways beautiful, you can find information about how to join at the Adopt a Highway website.