ADOT has safety messages for your holiday travel
ADOT has safety messages for your holiday travel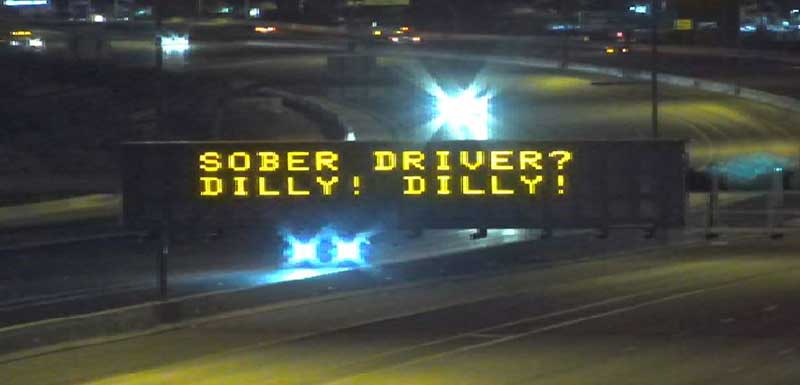 By Doug Pacey / ADOT Communications
Arizona's highways will be filled with Thanksgiving holiday travelers this week. Because we want everyone to reach their destinations safely, we're encouraging safe driving through unconventional safety messages on overhead signs.
On Wednesday, "Sober Driver? Dilly! Dilly!" appeared on a selection of overhead signs statewide. The message is a play on a popular meme. Three additional Thanksgiving-related safety messages will appear on signs through Sunday.
Two years ago, on the day before Thanksgiving, we displayed our first quirky safety message. Overhead signs around the state reminded Arizonans that drinking and driving go together like peas and guac. That went viral, and we've been picking opportunities to deliver similar messages ever since.
Our safety messages frequently reference pop culture, local events and holidays because those things are front-of-mind for many people. We want to make a connection between people's interests, whether it's a U2 concert or a football game or the MLB playoffs, and safe driving. We hope this approach and these unconventional safety messages resonate and prompt conversations among drivers, both in person and via social media, and change driver behavior because speeding, reckless driving and impairment are among the leading factors in fatal crashes.