ADOT Kids: How ADOT builds roads
ADOT Kids: How ADOT builds roads
By Audrey St. Clair / ADOT Communications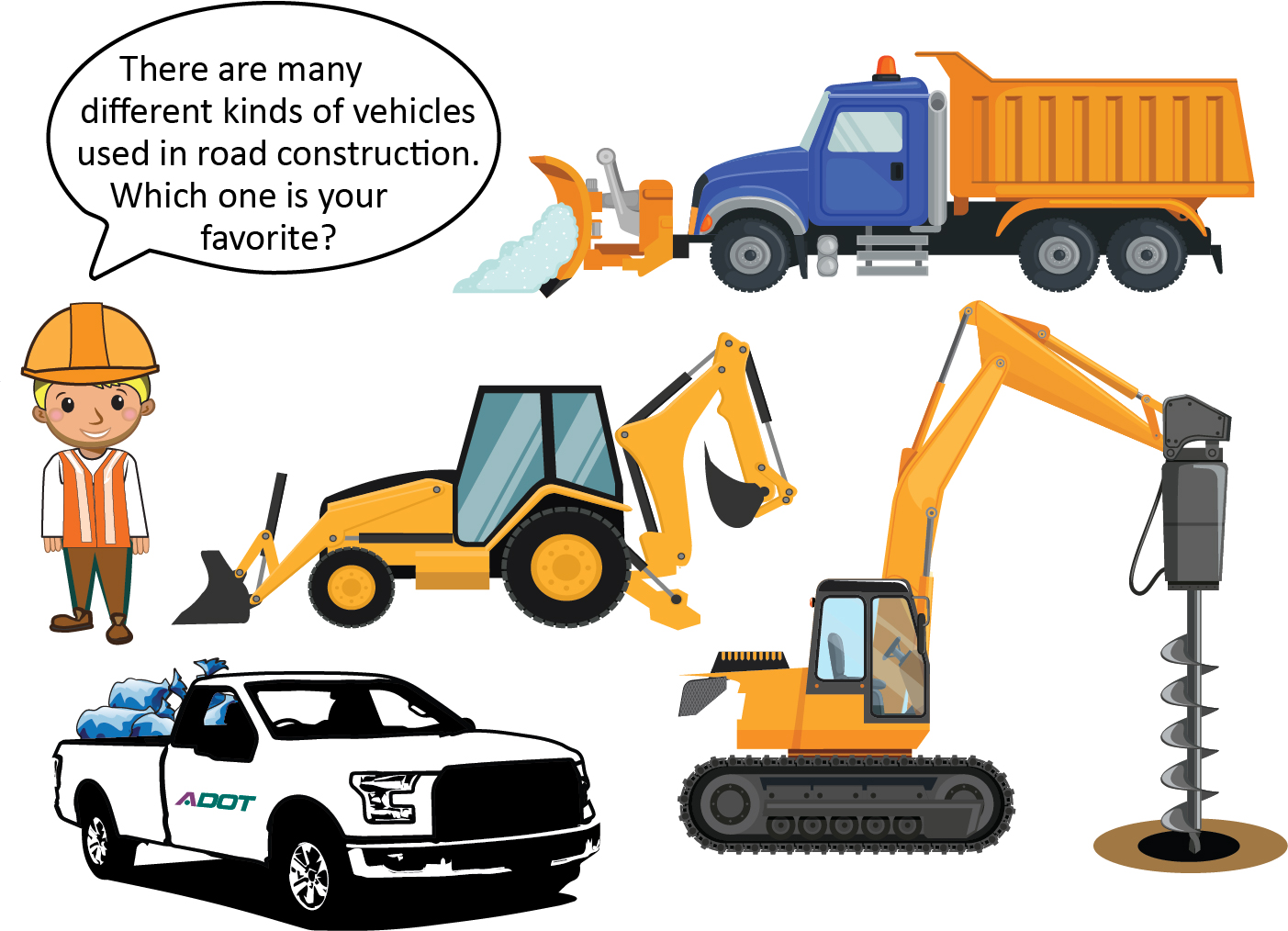 Hey, ADOT Kids! Do you want to learn more about how roads are built?
There's a lot that goes into constructing roads, like our highways in Arizona. And we're here to give you the details, plus this activity sheet of heavy equipment vehicles. Use this sheet to follow along as we explore the construction vehicles and equipment that builds Arizona's highways.
First, before a road is built, engineers choose a route or path for the road. They must study how this road will affect buildings, homes, traffic, plants and animals in the area. 
Once the road location has been chosen, the building begins! These are some of the heavy equipment vehicles used to construct roads:
Excavators are used for digging a lot of dirt quickly, but can also be used to lift heavy stuff and place pipes.
Dump trucks deliver gravel and crushed stone, which is called aggregate. 
Bulldozers move the aggregate around to make a flat surface. 
A grader machine can be used to give the right slope to the road. 
The roller is one of the last construction vehicles to do its job. It presses down on the road surface and makes it strong enough for cars to drive on. 
Once the road is cooled and compacted by a roller, it's time to paint the lane stripes using a machine called a striper, and install reflectors, roadway signs and sometimes guardrails. 
Next time you drive past a road-construction site, see what kinds of equipment you can identify. Learn about engineering, safety and more, just for kids, at azdot.gov/ADOTKids.