ADOT Kids: Zoom backgrounds for future engineers!
ADOT Kids: Zoom backgrounds for future engineers!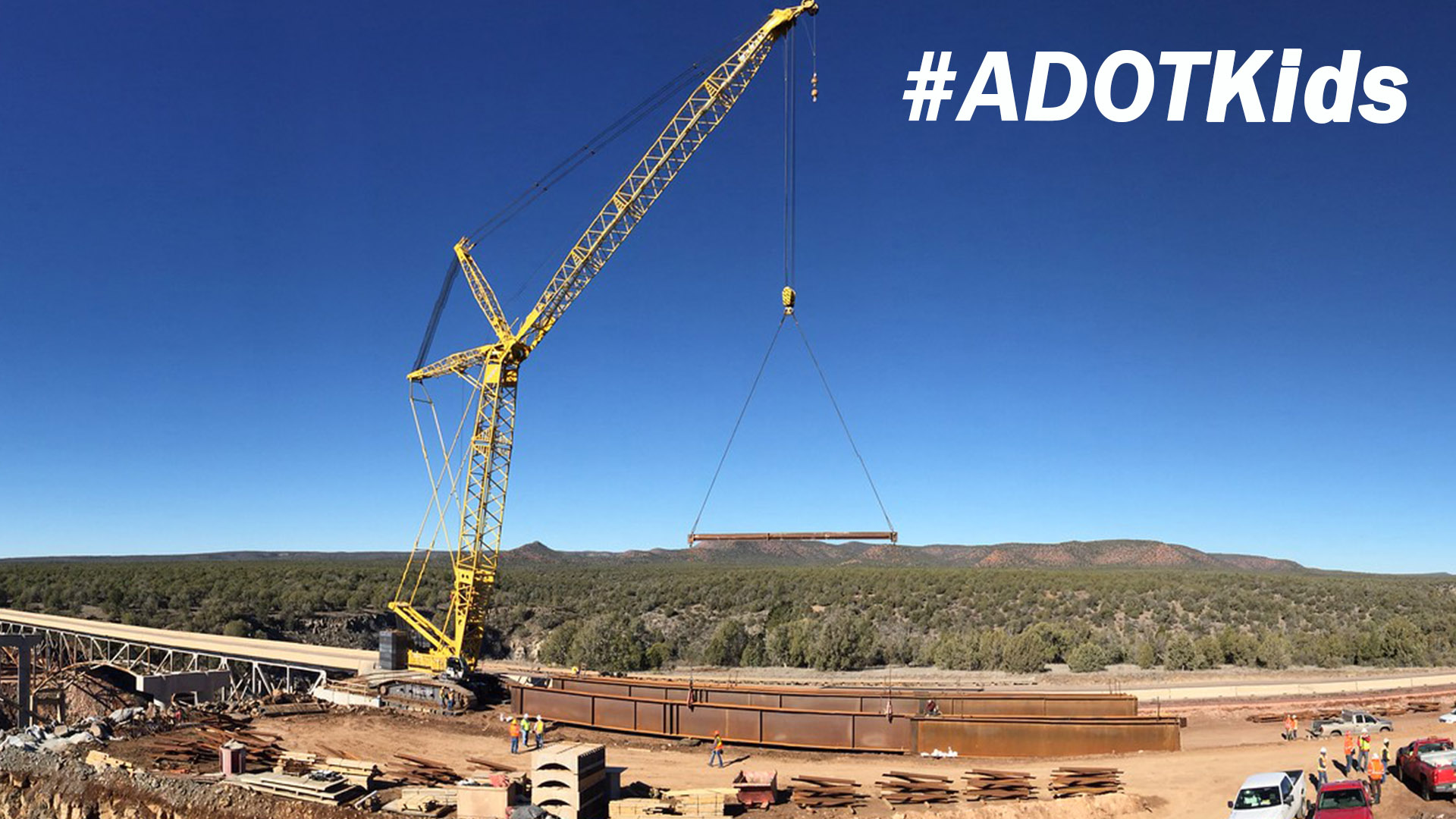 EDITOR'S NOTE: During this unprecedented time, ADOT is creating transportation activities for kids. Please visit azdot.gov/ADOTKids or use the hashtag #ADOTKids on ADOT's Twitter, Facebook and Instagram accounts to see what we have going on. 
By Caroline Carpenter / ADOT Communications
Kids have long been fascinated by ADOT's big bridges and heavy construction equipment. Now they can bring the fun home, minus the concrete, rebar and dust!
As kids have turned to Zoom meetings for online learning or connecting with friends, we're offering custom ADOT backgrounds with future engineers in mind. These backgrounds feature everything from the US 60 bridge crossing Pinto Creek east of the Valley to equipment pushing dirt to build the South Mountain Freeway. For those who like watching things being demolished, there's an option for that too. 
Below are six free downloads for virtual backgrounds that can be used on Zoom meetings. Kids: Be sure to check with your teacher first if you want to use the background during class.
The Zoom website has instructions for uploading and using virtual backgrounds, but here are a few tips we've found helpful:
First, start or join a meeting, then try uploading your virtual background.
It works best if you're sitting in front of a solid-colored wall. 
Turn off "mirroring" so the image isn't reversed.
You can download each of the images below with a right click/save. 
If you love your background, please share a screenshot on social media (with an adult's permission, of course) using the hashtag #ADOTKids. If you have a suggestion for another background, you can also let us know on social media!