ADOT message boards heat up
ADOT message boards heat up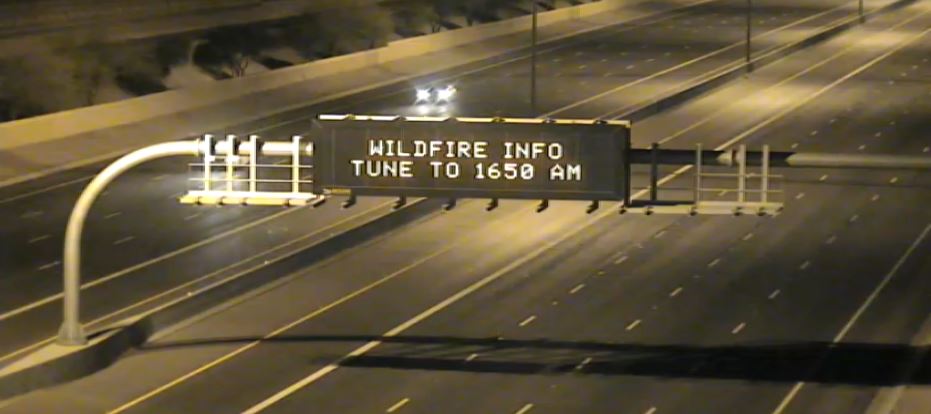 By Doug Pacey / ADOT Communications
Motorists driving on Interstate 17 between Black Canyon City and Cordes Junction will see a hot, new message on a couple of our overhead signs, encouraging travelers tune in to 1690 AM and 1650 AM for wildfire information.
The effort is a partnership between ADOT, Arizona Department of Emergency and Military Affairs and Bureau of Land Management. From June 1 to July 15, signs on northbound I-17 at Sunset Point Rest Area and southbound I-17 at Cordes Junction will read:
WILDFIRE INFO
TUNE TO 1690 AM

WILDFIRE INFO
TUNE TO 1650 AM
Motorists can help prevent brush fires – and the associated road closures – from occurring along state highways by following these tips:
Don't park in tall grass, as the heat from parts under your vehicle can start a fire.
Make sure nothing is hanging from underneath your vehicle and dragging on the pavement.
Dragging chains during towing can cause sparks. Never substitute parts when towing.
Check tire pressure before you travel. Exposed wheel rims can cause sparks.
For more information on wildfire prevention and current fires, visit the Arizona Interagency Wildfire Prevention website.