Arizona and ADOT take lead in testing wrong-way vehicle detection technology
Arizona and ADOT take lead in testing wrong-way vehicle detection technology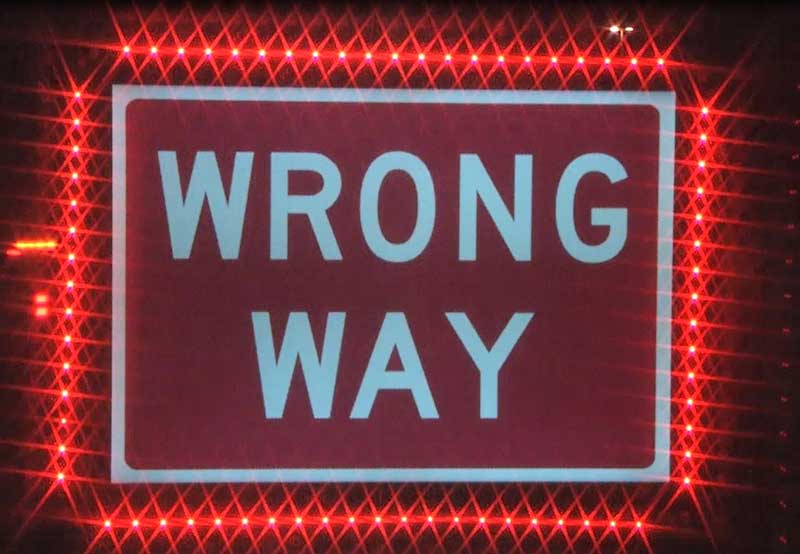 By Doug Nintzel / ADOT Communications
The Interstate 17 wrong-way vehicle detection and warning system in Phoenix has been up and running for almost six months now. As we reported this week, the results are promising.
Simply stated: The I-17 system, installed last fall along the busy 15 miles of the Black Canyon Freeway between the I-10 "Stack" near downtown and the Loop 101 interchange in north Phoenix, has worked as designed in detecting wrong-way vehicles entering ramps and immediately alerting ADOT and the state Department of Public Safety to those incidents.
ADOT's I-17 pilot project is the first of its kind in the nation to use thermal traffic cameras as part of a computer-based decision support system that sounds an alarm when a wrong-way vehicle is detected turning onto a freeway off-ramp. An instant alert allows DPS to help its troopers respond quickly, rather than waiting for a 911 call, while also allowing ADOT to post warning messages for other drivers.
Since January, when the I-17 system went into operation, thermal cameras have detected more than 15 vehicles entering an off-ramp, mostly in late night or early morning hours. Above and below, we've included some examples of the thermal-camera video clips the system collects.
The majority of drivers in those cases turned around on the ramp. A few stayed on the frontage road, still driving in the wrong direction, and traveled out of a thermal camera's view. To our knowledge, no crashes have been reported within the I-17 project's boundaries this year.
That's because, fortunately, none of those drivers traveled onto I-17's mainline lanes. We can all be grateful for that. It's possible they noticed the system's special electronic wrong-way signs that light up with flashing red LED lights or quickly figured out they'd mistakenly turned onto an off ramp.
It's important to note that most wrong-way drivers are impaired by alcohol and-or drugs. That's a huge challenge to overcome. Technology obviously can't prevent someone from becoming a wrong-way driver or prevent all tragic crashes caused by such drivers.
What the I-17 alert system is designed to do, and so far has done, is instantly detect potential wrong-way vehicles. The goal is to reduce the risks posed by these errant drivers. Other states are interested in this technology. ADOT will keep gathering information about the system's performance this year and share the results. As noted earlier, so far they've been promising.
Please be a safe driver. Stay alert, buckle up and never drive while impaired. If you encounter someone who shouldn't be behind the wheel, take their keys or, if that's not possible, contact law enforcement.
This is a video of ADOT's pilot wrong-way detection system detecting a wrong-way drivers at I-17 and Thomas. To date, the system has detected more than 15 vehicles entering I-17 off-ramps and frontage roads in the wrong direction.
Learn more: https://t.co/iJaQv2GWMG pic.twitter.com/XY0GEnckkY— Arizona DOT (@ArizonaDOT) June 12, 2018