Arizona roadway fatalities dropped again in 2010
Arizona roadway fatalities dropped again in 2010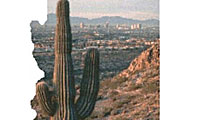 Even though just one driving-related fatality is too many, Arizona motorists can at least be heartened by a new report showing the number of fatal crashes was on the decline in 2010.
You can take a look at the Arizona Motor Vehicle Crash Facts Report for 2010. It shows that 762 people lost their lives in motor vehicle crashes on highways and local roads in the state last year. That's down from 806 fatalities in 2009 and marks a significant reduction since 1,301 people died in crashes in 2006 (the year Arizona recorded its highest-ever number of traffic fatalities).
The statistics also show that 30 percent of the fatal crashes that occurred last year were alcohol-related (210). That number is down from 35 percent the year prior.
Here are some other findings in ADOT's 2010 Crash Facts report:
There were a total of 106,177 crashes recorded in Arizona in 2010
There was a 20 percent drop in crash fatalities in rural areas from 2009 to 2010 (481 dropped to 382 fatalities)
There was a 17 percent increase in crash fatalities in urban areas from 2009 to 2010 (325 increased to 380 fatalities).
While crashes in rural areas (21,375) accounted for 20 percent of all crashes, they accounted for 49 percent of fatal crashes (344) in 2010
78 percent of all alcohol-related crashes occurred in urban areas. However, 41 percent of fatal alcohol-related crashes occurred in rural areas
The highest percentage of drivers involved in fatal crashes (19 percent) was in the 25-34 age group
Motor vehicle crashes resulted in $2.668 billion in economic losses to Arizona in 2010
73.6 percent of all crashes occurred during daylight hours (6 a.m. – 6 p.m.)
October was the peak month for all crashes (9,603 crashes)
ADOT Director John Halikowski says improving highway safety remains a priority for the agency.
"In an age of limited funding, ADOT is committed to improvements and programs that make our highways safer, ranging from signs that are easier to read day and night, new lanes in strategic locations and working hard to keep the snowplows moving when winter storms hit our high country," Halikowski said.