Be prepared: steps for obtaining a driver license or identification card
Be prepared: steps for obtaining a driver license or identification card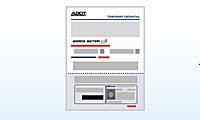 Driver licenses are a big topic here on the ADOT Blog.
We've blogged about practice exams, told you about a license/identification option for veterans and explained how you can register to become an organ and tissue donor when you apply for your credential. Back in June, we detailed a new look and process and even asked for help in naming the Ringtail who sits in the bottom right corner of the new Arizona driver license/identification card.
Today, we have even more driver license info to share with you by way of the infographic below…
You'll see that it shows you the steps involved in getting a new Arizona driver license or identification card. You can also find plenty of details on our MVD webpage and from this helpful FAQ.