Better safe than sorry when enjoying spring on two wheels
Better safe than sorry when enjoying spring on two wheels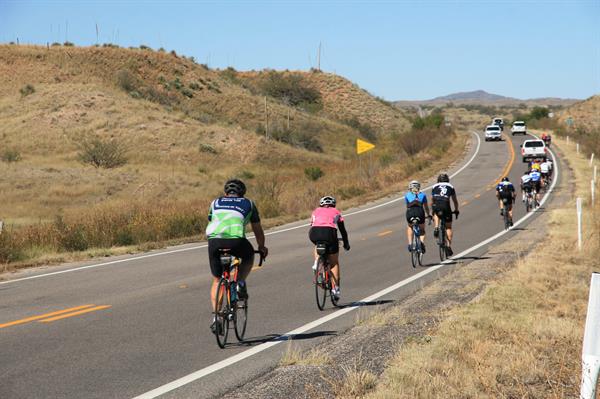 EDITOR'S NOTE: Dr. Kohinoor Kar, an ADOT senior project manager, collaborated on this post with Mike Cynecki, a consultant with Lee Engineering who retired after a long transportation career with the city of Phoenix.
Arizona's weather is magnificent this time of year, making it ideal time for motorcyclists and bicyclists to be out on the roads.
Whether you are riding a motorcycle or a bicycle, both require a higher level of attentiveness and personal responsibility. For motorcyclists, a proper helmet can save you from serious injuries, but that's just the start.
Here are other tips from the Motorcycle Safety Foundation:
Be visible by using headlights and avoiding blind spots for drivers.
Dress for safety (bright helmet, eye protection and protective clothing).
Constantly search the road for changing conditions.
Know your bike and how to use it by getting formal training and practicing.
The Motorcycle Safety Foundation stresses that motorcyclists should always give themselves space from other vehicles because other drivers often can't see them. Even when drivers do see motorcycles, chances are they've never been on a motorcycle and can't properly judge their speed or maneuverability.
With a goal of reducing crashes and fatalities involving motorcycles, ADOT has developed an online safety presentation for new riders. You can find links to it at azdot.gov/motorcyclelicense, or follow these links to the presentation for desktops and laptops in English and Español and for mobile devices in English and Español.
Those interested in riding motorcycles also can attend rider safety programs offered by state-approved schools. You'll find a list at azdot.gov/drivingschools. By completing one of these programs and receiving a Motorcycle Safety Foundation card from the school, applicants can skip both the written and road tests at MVD.
Bicyclists should wear helmets, bright clothing and eye protection and also have front and rear bicycle lights. Here are some other safety tips:
Make sure your bicycle is in good condition, checking air pressure, brakes and chain before each ride.
Always wear proper shoes.
Use a mirror to see motorists approaching from the rear.
If you ride next to parked cars, watch out for doors opening.
Remember that rules of the road apply to you too, including stopping at red signals and stop signs and signaling your intent to turn, change lanes or stop.
If you're driving around motorcycles and bicycles, keep a close eye on them and check your blind spots instead of relying only on mirrors.
Regardless of who may be at fault when a collision occurs between car or truck and a motorcycle or bicycle, those using the latter are far more vulnerable to injuries. For drivers with four wheels, it's always better to be safe than sorry.