Changes are taking shape at I-17 and Pinnacle Peak, Happy Valley roads
Changes are taking shape at I-17 and Pinnacle Peak, Happy Valley roads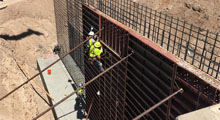 By Kim Noetzel / ADOT Communications
If you live, work or drive in north Phoenix, get ready to see changes on Interstate 17 at Pinnacle Peak and Happy Valley roads. The Arizona Department of Transportation's traffic interchange reconstruction project is taking shape from the ground up.
Work on the $50 million project began in November 2018 and has so far included roadway work, utility relocations, installation of underground pipes, building up the embankments and replacing the drainage culvert east of I-17 at Pinnacle Peak Road.
This month, crews began constructing the footings and abutment walls for the new bridge that will carry westbound traffic over I-17 at Pinnacle Peak Road. Pouring concrete for the 19-foot-tall pier columns that will support the new bridge are scheduled by month's end. As these recent photos illustrate, cranes are moving forms into place as iron workers carefully assemble the rebar cages for the foundations, abutment walls and piers.
Once these vital bridge support structures are in place, the project team plans to place the westbound bridge girders in mid-May. The concrete girders are the horizontal support beams onto which the 258-foot bridge deck will be constructed.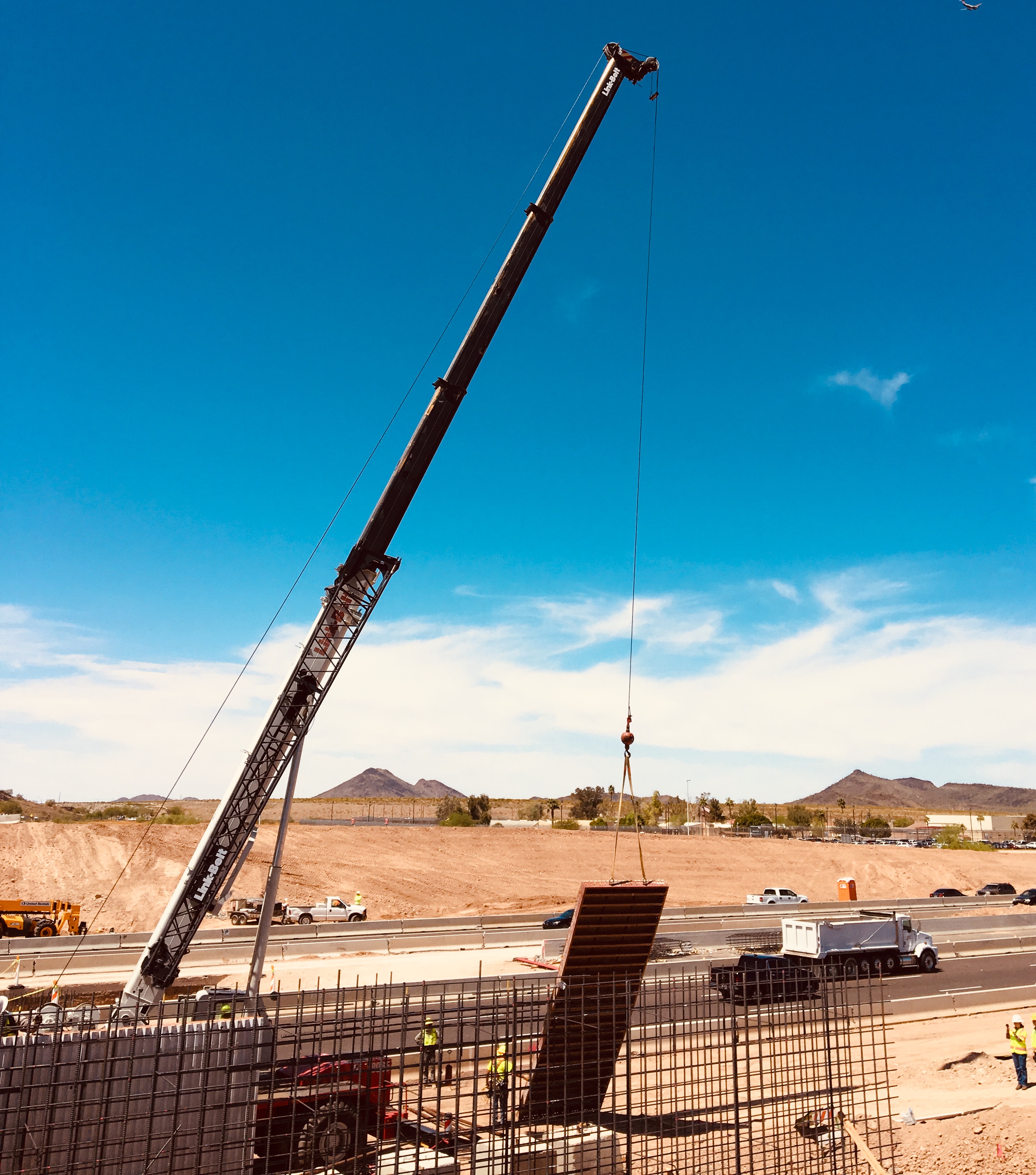 With the bridge deck in place by late summer, crews plan to switch traffic onto the new structure, demolish the existing Pinnacle Peak Road bridge, and then build the eastbound Pinnacle Peak Road bridge over I-17.
At the same time, construction activity will ramp up at Happy Valley Road, where a new diverging diamond interchange will replace the two-lane bridge and roundabouts on the east and west ends.
In the coming weeks, drivers should expect continued lane restrictions in the project area. Beginning in May and continuing through November, at least 14 full closures of north and southbound I-17 in the project area are scheduled to occur on weekends. Crews also will work week nights on the cross street bridges. ADOT will provide specific information about upcoming restrictions and closures as it is finalized.
To learn more, and to subscribe for project updates and traffic alerts by email, visit the project webpage.