Coming Friday: Winners of ADOT's Safety Message Contest
Coming Friday: Winners of ADOT's Safety Message Contest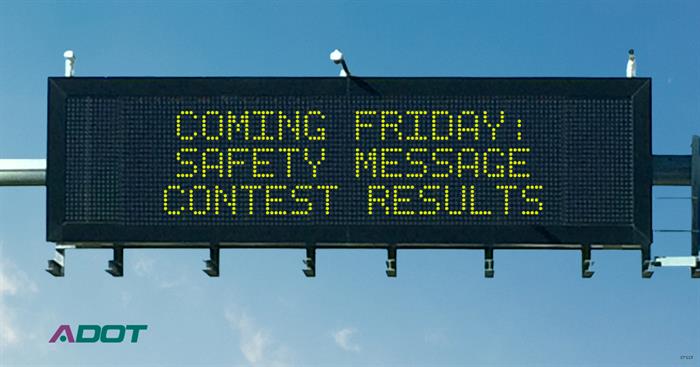 By Doug Pacey / ADOT Communications
The wait is almost over.
On Friday, we'll reveal the winners in our Safety Message Contest. We've invited the winners to come to our Traffic Operations Center and type their message into our Dynamic Message Sign system. The winning messages will appear on overhead signs Friday through Monday.
You can see the winners by checking our Facebook page around 11:30 a.m. Friday or by traveling state highways this weekend.
By the way, did you know that one contest entry has already appeared on our overhead signs? We'll consider using others in the future, too.