Condensed Construction Academy format providing fast track to careers
Condensed Construction Academy format providing fast track to careers
By David Rookhuyzen / ADOT Communications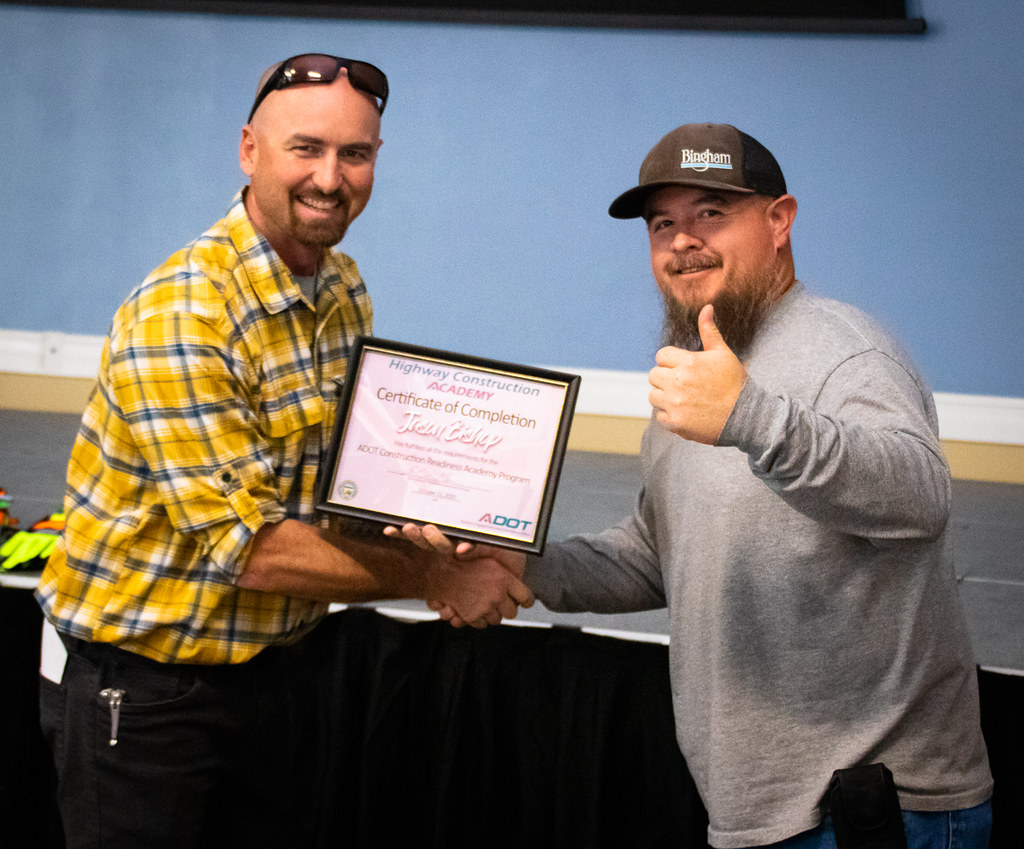 How much could you accomplish in two weeks?
For the participants in our new full-time Construction Academy format, 14 days was enough to give them a leg up in competing for entry-level jobs on construction projects.
As we shared last week, the two-week course advances free training that helps women, minorities, veterans and members of other disadvantaged groups, including the unemployed, launch careers in construction. The original iteration was 16 weeks, with participants receiving instruction three nights a week. 
The first two cohorts to complete the full-time version of the academy recently received their certifications. The slideshow at right is from an October celebration held in the Verde Valley. Another full-time academy wrapped up earlier this month in Phoenix. 
But don't think this was just a crash course. With those certifications, participants can now work as flaggers on highway projects, obtain commercial driver license permits to drive trucks and show they have met Occupational Safety and Health Administration safety training requirements. Throw on top of that training in construction math, reading construction plans, work-readiness and resume building and we think you'll agree that it was two weeks well spent!
But the best part is that ADOT covers the cost for training and fees, and even provides personal safety equipment for those with perfect attendance. 
If you've been thinking that a career in construction might be right for you, we have multiple academies - either the two-week or 16-week variety - scheduled for 2020. You can find out more information about how to apply for the academy here.