From the Director: ADOT making significant strides when it comes to traffic safety
From the Director: ADOT making significant strides when it comes to traffic safety
By John Halikowski / ADOT Director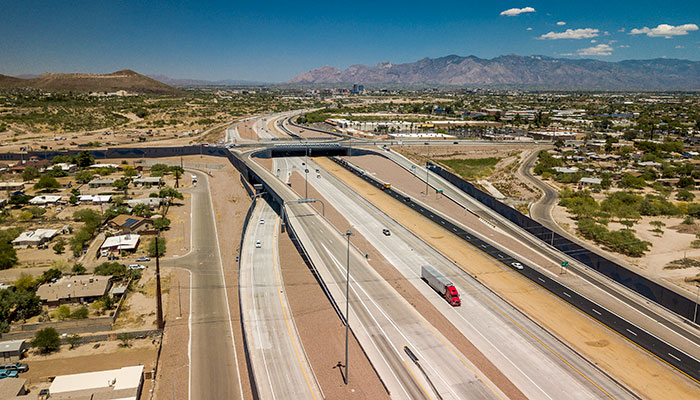 Earlier this week, the Federal Highway Administration made public the results of the State Safety Performance Targets for 2018. It was heartening to see that Arizona rated "met or made significant progress."
At the same time, there are still far too many preventable collisions occurring on all Arizona roadways – state highways, county roads, city streets and tribal roads – and we can all make better decisions behind the wheel that will result in fewer crashes.
Reducing crashes isn't something that ADOT alone can address because more than two-thirds of crashes happen on roads other than the state highway system. That's one reason why traffic safety stakeholders throughout Arizona are working together on Arizona's Strategic Traffic Safety Plan (STSP). ADOT leads this effort, which is a comprehensive framework for reducing fatalities and serious injuries on all public roadways, and includes federal, state, local and other safety stakeholders. The purpose of the STSP is to bring together city, county, federal and other stakeholders to leverage our collective resources and work together to address transportation safety issues.
When making improvements to highways, ADOT looks for ways to include elements that increase safety for all roadway users, including bicyclists and pedestrians. Here are a few recent examples from around Arizona:
In Flagstaff, construction of a new, wider Fourth Street bridge over Interstate 40 will improve traffic flow and have a dedicated path for bicycles and pedestrians, connecting the Flagstaff Urban Trail System across the interstate.
The I-10 restriping project near the Loop 101 interchange in Phoenix's West Valley improved safety and traffic flow. After adjusting lanes, restriping and making sign upgrades, traffic backups have been reduced and DPS is receiving fewer calls to respond to fender-benders in the area.
Phase 2 of the Interstate 19/Ajo Way Traffic Interchange project in Tucson has improved traffic flow and safety due to the widening of I-19 and Ajo Way/State Route 86 and will replace the Michigan Avenue pedestrian bridge.
These are just some of the engineering examples that are improving Arizona's state highway system. Many other projects are planned or under construction. But even with highways built to exacting safety standards, we still need drivers to make good decisions behind the wheel.