From the Director: Expanding MVD services without having to build new offices
From the Director: Expanding MVD services without having to build new offices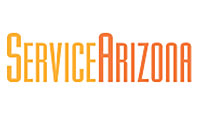 By John Halikowski / ADOT Director
We live in a digital world. This is ever so true at the Arizona Department of Transportation Motor Vehicle Division. A recent analysis of MVD customer traffic for the 2017 fiscal year showed an upsurge in online usage at ServiceArizona.com and at kiosks. This uptick in customer traffic equaled the same level of traffic as we'd expect at two large urban "brick and mortar" MVD offices. In other words, more MVD business is being conducted in cyberspace, reducing the need to build more physical offices.
In fiscal year 2017, ServiceArizona.com and kiosk traffic accounted for a combined 7.9 million customer transactions such as vehicle registration renewals, ordering specialty license plates and updating insurance information. That's an increase of about 286,000 online transactions compared to the previous fiscal year, which is approximately how many transactions two typical physical locations in Phoenix or Tucson will handle.
I commend our MVD employees who have embraced the Arizona Management System, a system designed to problem solve and improve customer service. I have written about the reduced wait times at MVD offices, which customers now can expect to spend 25 minutes less time in our urban offices. We have instituted online appointments for road tests, installed the means to update crucial auto insurance information and allowed veterans' specialty license plates to be ordered online. Coming next year is the introduction of electronic title registration. Customers won't have to come to a MVD office to conduct vehicle title registrations; such transactions can be done at home or office settings through a secure, electronic portal. We want people out of line and safely on the road.
All of these improvements ensure our customers, Arizona taxpayers, are receiving quality services and we are using resources efficiently.
It is indeed a digital world. The more online services MVD can provide ensures we are meeting our customers' needs and on their schedule. It's making transportation personal.
---

This post originally appeared on ADOT Director John Halikowski's
LinkedIn page. He has led the agency since 2009.