What's the difference between AZMVDNow and ServiceArizona?
What's the difference between AZMVDNow and ServiceArizona?
By Doug Pacey / ADOT Communications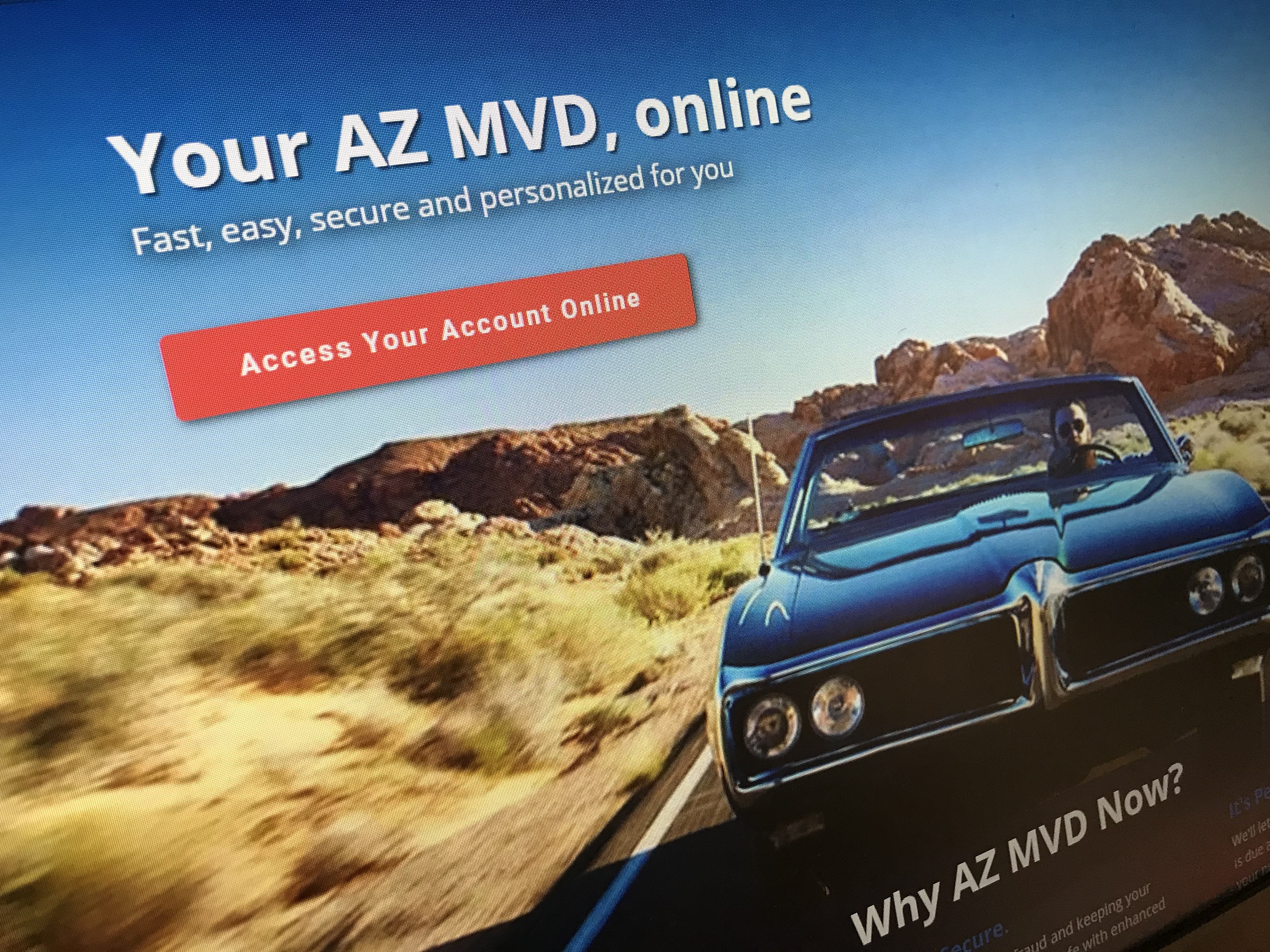 For years, doing business online with MVD meant going to ServiceArizona.com. But, about a year ago, AZMVDNow.gov took over as the primary way to complete MVD services on the Internet.
Part of this change came about because MVD transitioned from an obsolete computer system – it contained elements that were more than three decades old and unsustainable – to a state-of-the-art platform that allowed for far more online services to be offered to customers.
ServiceArizona.com is great and it's still there, but AZMVDNow.gov opened up a much broader world of customer service.
So, what's the difference between ServiceArizona.com and AZMVDNow.gov?
First, let's start with their similarities:
Both websites are maintained by ADOT and are the only places on the Internet that a person should share or provide their personal information regarding MVD services.
Both are fast, easy and secure.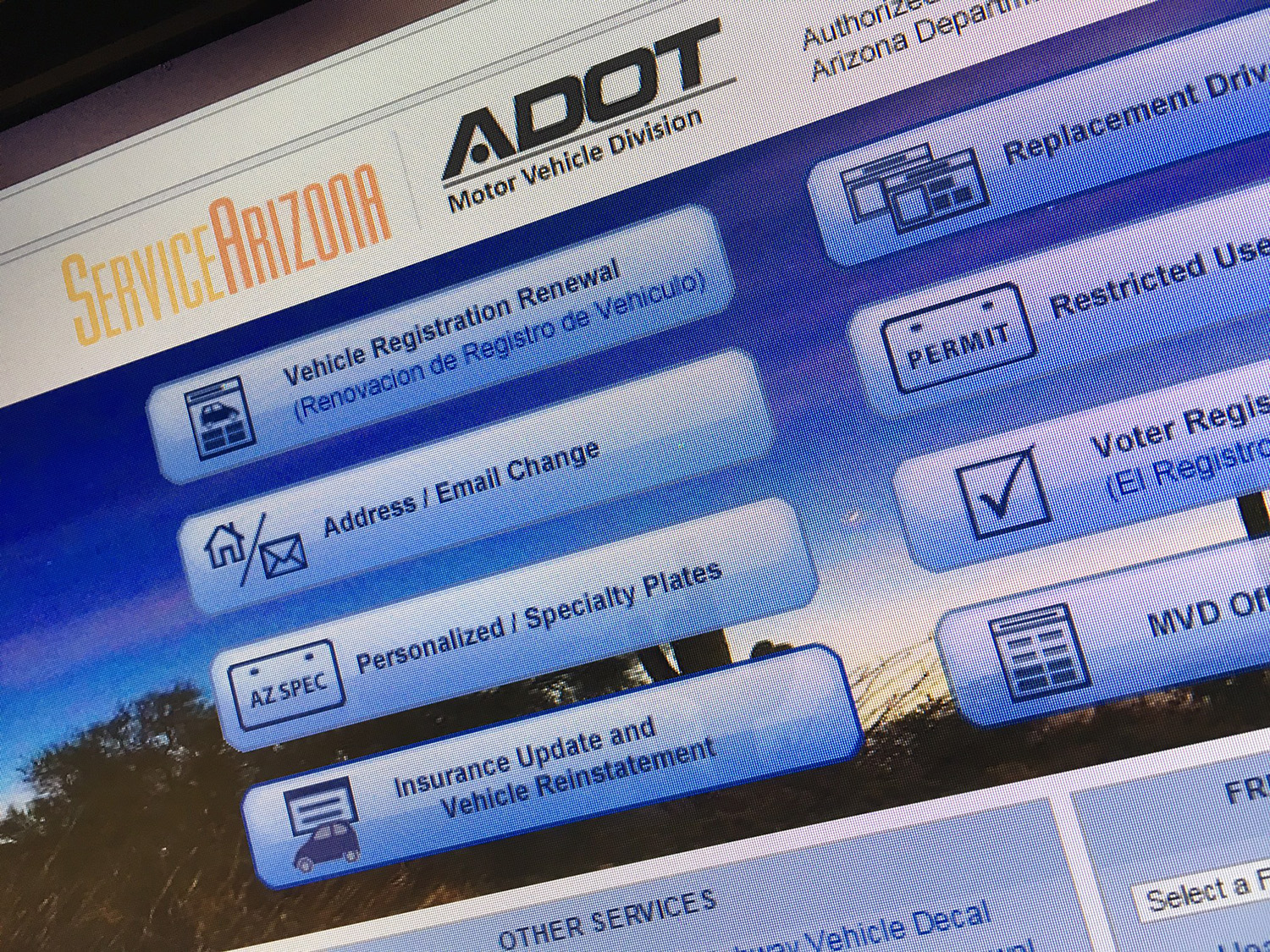 Some services, such as vehicle registration renewal, requesting a replacement driver license or driver license motor vehicle record, and ordering a restricted-use 3-day permit can be completed at both websites.
Now, how are they different? Another way to phrase this is, "Why should you make AZMVDNow.gov your go-to website for MVD services?" Because at AZMVDNow.gov you can:
Schedule an in-office MVD appointment – for Travel ID, perhaps?
Renew a driver license.
Renew a CDL.
Teens can take the Permit Test @ Home.
Request a "paper title" for your vehicle.
Order a specialty or personalized license plate.
Electronically transfer your vehicle title after a sale.
Change your address and email on file with MVD.
Order an OHV decal.
Submit a sold notice.
Request a registration refund.
Complete many other MVD services – all told, two-thirds of MVD transactions can be done at AZMVDNow.gov.
AZMVDNOw also allows customers to complete multiple services after logging into their account, while ServiceArizona.com requires users to complete one transaction at a time.
To recap, when doing MVD business online, AZMVDNow.gov is the go-to site.