From the Director: Somber statistics on Arizona vehicle crashes
From the Director: Somber statistics on Arizona vehicle crashes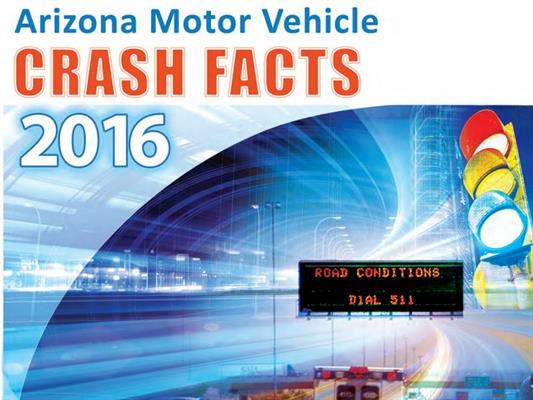 By John Halikowski / ADOT Director
Traffic fatalities on Arizona's local roads and state highways climbed higher for the second straight year. Driver behavior continues to be the leading factor in motor vehicle collisions.
Making travel safer begins before drivers turn the ignition. Too many people make the deadly decision to drive impaired, whether by alcohol, prescription pills or other drugs, and put all of us at risk. None of us should accept this selfish behavior and it's everyone's business to stop impaired drivers from getting behind the wheel. I'm asking all of us take the initiative and drive safely behind the wheel.
In 2016, 962 people were killed in motor vehicle crashes, 65 more than the year before, representing a 7.3 percent increase. The number of collisions also went up, rising 8.6 percent to 126,845. These increases follow national trends.
If motorists made better choices like wearing a seat belt, paying attention, obeying speed limits, and not driving under the influence of drugs or alcohol, lives would be saved. I know you would agree with me that we all have a responsibility to make wise choices when driving.
If you would like to learn more about our state's statistics, the Arizona Department of Transportation publishes an annual Motor Vehicle Crash Facts report. You can find the 2016 report at azdot.gov/CrashFacts.
Please join me in sharing these important statistics with family, friends and neighbors. Let's all do our part to decrease the number of fatalities and crashes in Arizona.
---

This post originally appeared on ADOT Director John Halikowski's
LinkedIn page. He has led the agency since 2009.