Driving Safety Home: Sharing the Road
Driving Safety Home: Sharing the Road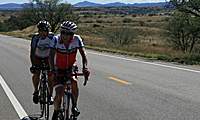 By Dallas Hammit / ADOT Deputy Director for Transportation
ADOT works to plan, build and maintain the state's transportation system — but we don't just do it for motorists. We're responsible for creating a system that accounts for the needs of bicyclists and pedestrians, too.
As drivers, we also need to remember that the roads aren't always just for motorized vehicles. Likewise, when we're bicycling or walking, it is critical for us to be attentive and careful of the vehicles we're traveling near.
Sharing the road is an obligation we all have to each other.
If you're looking to review the rules and improve your skills when it comes to sharing the road, ADOT has a great resource. It's the ADOT Bicycle and Pedestrian Program website, azbikeped.org.
There, you'll find plenty of helpful information, including guides focused on safety.
Even if you've been to the site previously, I encourage you to check it out again. Just recently, it has been updated and completely redesigned, allowing users to more easily find what they're looking for.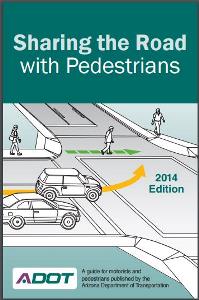 In the coming weeks and months, an updated "Sharing the Road with Pedestrians" guide will be published on the site, along with a brand new, interactive Cycle Arizona bicycle user map.
Besides providing educational resources like the website, ADOT also studies how pedestrians and bicyclists use the state system. Improvements based on safety are often made, including the installation of countdown pedestrian signals and the increased use of pedestrian hybrid beacons — both examples of traffic control devices that better assist pedestrians in crossing a street or highway.
As always, I hope you'll think about your own habits and take the opportunity to talk with your loved ones about this topic. Encourage them to make safe decisions.
---
Editor's Note: More safety messages from Dallas Hammit, ADOT's state engineer, are available at Driving Safety Home on azdot.gov.