The fourth tunnel
The fourth tunnel
By David Rookhuyzen / ADOT Communications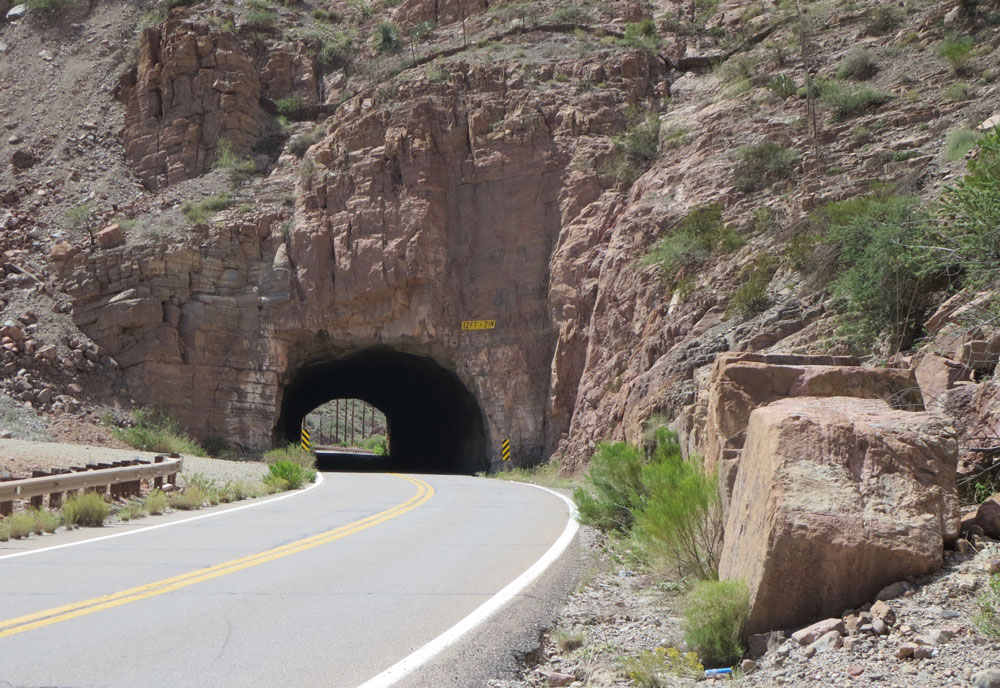 Did you know that there are some 6,700 miles of state highways in Arizona, which include something in the neighborhood of 4,800 bridges?
Chances are you may have known that, either because we've shared it before or you just went to the link we shared in that first sentence (in that case, no fair, you cheaters!). But we don't want to focus on those impressive numbers today. Instead we want to call your attention to a much lower number when it comes to state highway infrastructure: 4. 
That's the number of tunnels on the state highway system. So that means it's time for a pop quiz - can you name them?
Go ahead, take 30 seconds; we'll wait.
Okay, time's up! How did you do?
We're willing to bet two came easily to mind: the Interstate 10 Deck Park Tunnel in Phoenix and the Queen Creek Tunnel on US 60 east of Superior. With a bit more effort you might have even remembered the Mule Pass Tunnel on State Route 80 outside of Bisbee. 
We kind of feel that we've talked a lot about these three, from the bowels of the Deck Park Tunnel to the Queen Creek Tunnel's precurser to the Mule Pass Tunnel's bit of cinema infamy.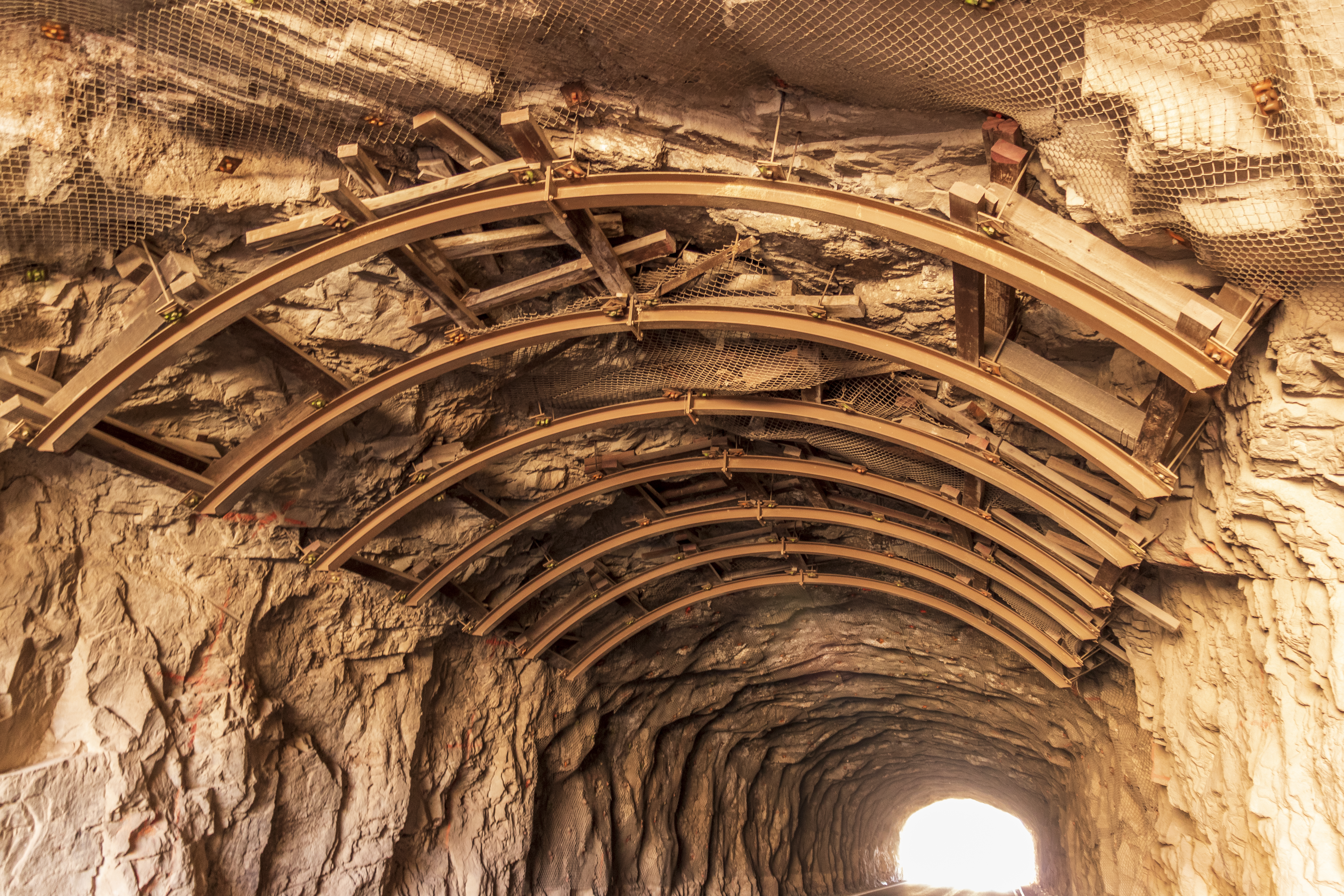 But what about that fourth tunnel that we haven't mentioned yet? Were you able to think of it?
Don't feel too bad if you didn't, but a big kudos for those who remembered the Coronado Trail or Rock Tunnel on US 191 near Morenci. 
This tunnel appears as the "Rock Tunnel" on ADOT's statewide tunnel inventory. From the basic information we learn that it was built in 1949, which actually makes it the oldest tunnel out of the four. It runs for 410 feet with a horsehshoe arch that is 25.7 feet wide with a minimuim vehicle clearance of 12.8 feet. And, unlike the more polished look of the Deck Park, Queen Creek and Mule Pass tunnels, it's just a straight hole bored through rough rock. If you ever drive out that way, you'll notice the steel frame and chainlink wrapping the tunnel's ceiling and walls to mitigate rock falls.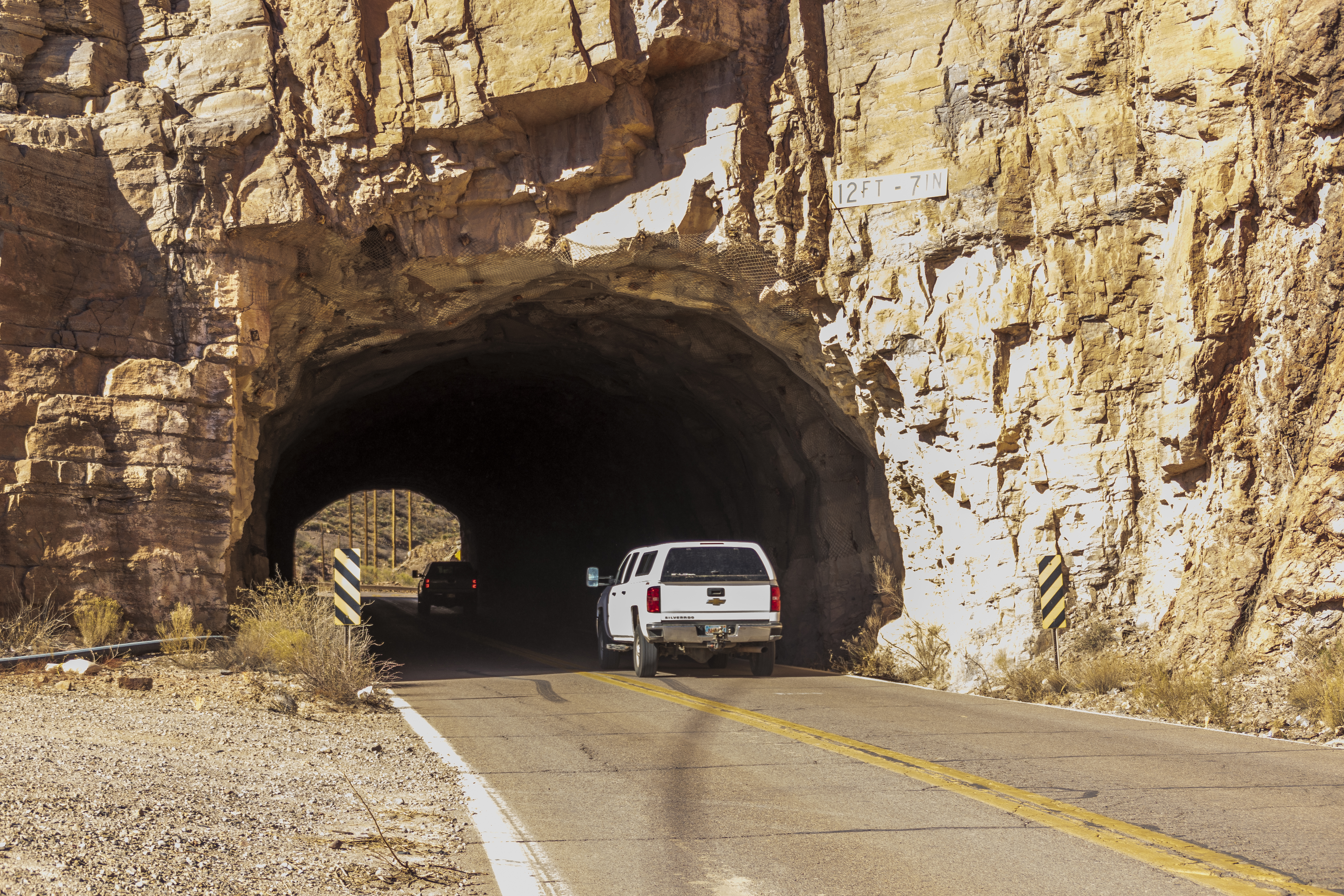 According to our state transportation history, a road running between Springerville in the White Mountains and the mining community of Clifton existed in 1926, built at the cost of $874,000 by either the U.S. Forest Service or the U.S. Bureau of Public Roads (what we know today as the Federal Highway Administration). By 1939, this road was still mostly paved with gravel. But in 1962, 10 years of construction made the Springerville to Clifton route into the Coronado Trail, named for the 16th-century conquistador who had taken a similar route on his search for the mythical city of Cibola. That's why you sometimes see this tunnel list as the Coronado Trail Tunnel. This entire stretch of highway, stretching north toward Sanders and beyond and south toward Douglas, would later be incorporated into the ominiously named U.S. Route 666.
But here's the kicker – though this tunnel was built in 1949, it was not originally part of the highway. You see, before 1974, the Coronado Trail didn't run through it, because the road's alignment was to the east. Due to the growth of the mine, the road was rerouted onto portions of former mine roads, which remains its route to this day. 
This also means the Rock/Coronado Trail tunnel joined the state highway system and became the answer in today's bit of highway trivia. So, if you are ever driving in southeastern Arizona, why not enjoy the scenic Coronado Trail and see the state's fourth tunnel for yourself?