Give me message boards, or give me a lack of information!
Give me message boards, or give me a lack of information!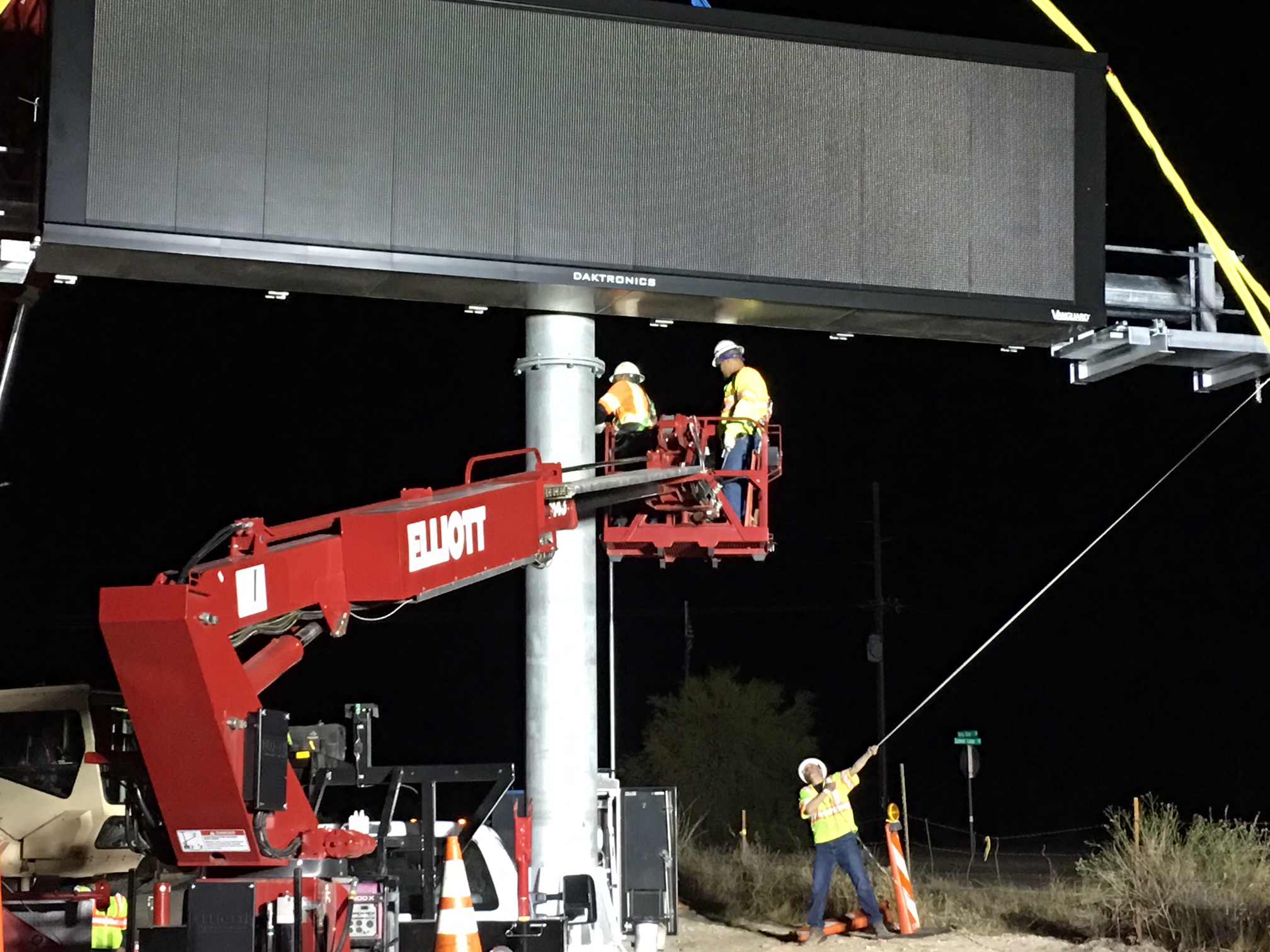 By Doug Nintzel / ADOT Communications
We cannot claim they are as American as apple pie, but hot dog, those overhead message boards along state highways are certainly valuable tools providing drivers with information about traffic conditions, incidents up ahead or safety.
As part of an ongoing $1.1 million I-17 safety project between Anthem and Cordes Junction, ADOT in recent weeks has installed and activated four new electronic message signs at key locations in time for the busy Fourth of July weekend.
The two new northbound I-17 message boards are near Table Mesa Road (milepost 235) and Mud Springs Road (milepost 242) in the Black Canyon City area. The two additional southbound boards are near the I-17/SR 69 interchange at Cordes Junction (milepost 261) and near the Sunset Point Rest Area (milepost 252).
The new boards are now available for operators in ADOT's Traffic Operations Center in Phoenix to electronically post messages about disabled vehicles, crashes, lane restrictions or reminders to buckle up and slow down. ADOT will put various safety messages on display to remind holiday highway travelers to make smart decisions on their road trips.
The four new signs are now among a total of 17 (coincidental?) message boards located along I-17 between north Phoenix and Flagstaff. ADOT now has well over 200 message boards installed along state highways across Arizona.
As part of the current I-17 safety project, crews also will install six "speed feedback" signs in areas between Anthem and Sunset Point to remind drivers of the posted speed limit and how fast they're driving on that winding, mountainous stretch of the highway. The speed feedback signs are scheduled to be operational by this fall.