Give some attention to SR 24's box culverts
Give some attention to SR 24's box culverts
By David Rookhuyzen / ADOT Communications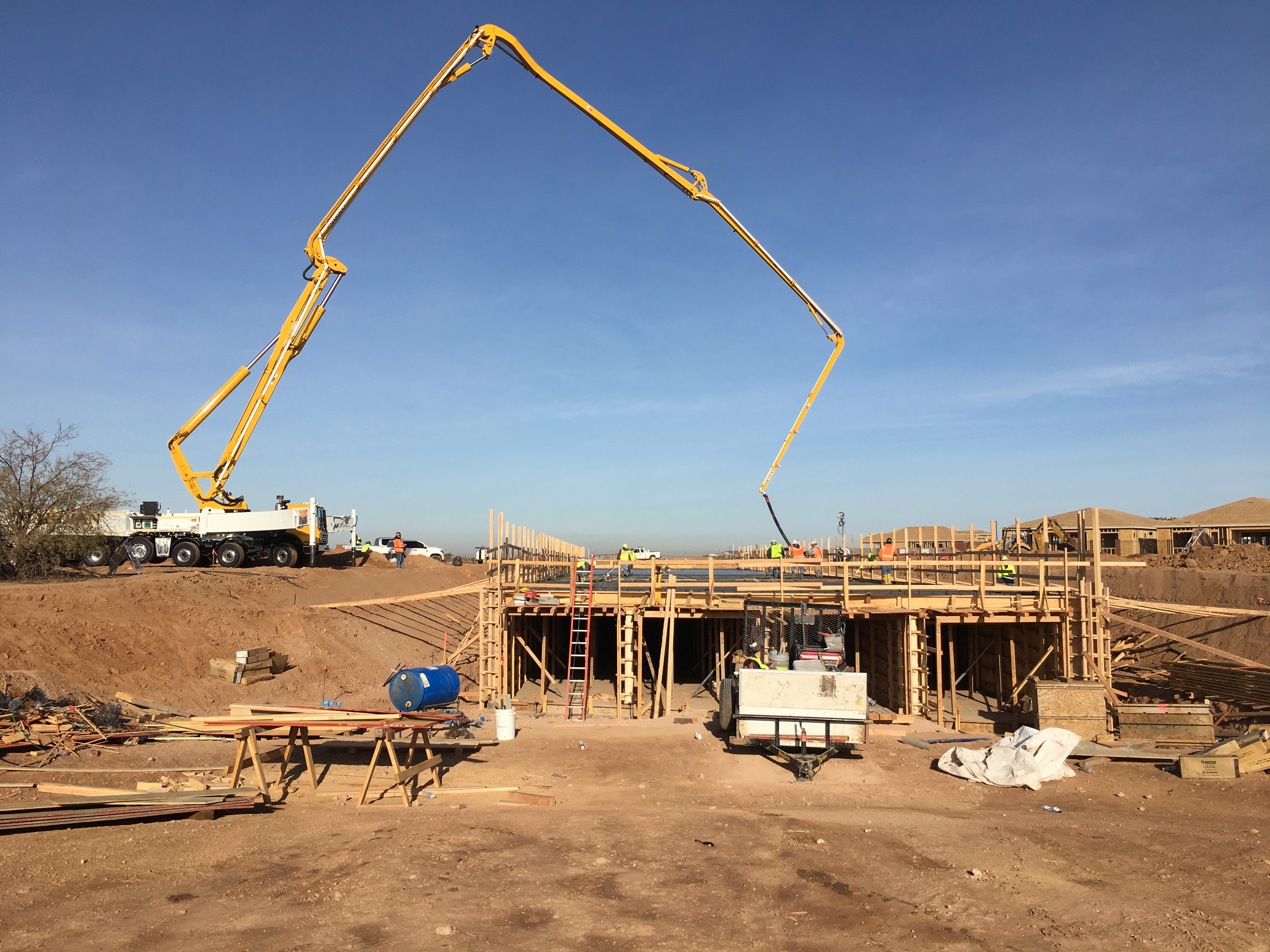 We who oversee the ADOT blog love it when new constructions gets underway, mainly because we get to dive deep into the process of taking a project from idea to fully finished road.
That's the case right now with the interim expansion of State Route 24 from Ellsworth Road to Ironwood Drive in the southeast Valley. Preliminary work kicked off before the holidays, but now that it's a new year, drivers can expect to see construction in earnest. 
Which brings us once again around to taking a look at highway construction. Part of the work people might see happening right now is construction of a box culvert near Williams Field. 
Okay, so box culverts. You've probably seen them all your life, but haven't given them much thought. We don't blame you. On the scale of engineering complexity, their design is kind of simple. But that contrasts with their function, which is an all important concern when it comes to road building: moving water. The purpose of a culvert is to help water flow along a channel in such a way to keep it from washing away a road or a bridge. They can come in a variety of shapes - for example round or square - and materials - like either concrete or metal. Depending on a variety of factors such as an expected flow of water, you can have one culvert or multiple ones together. 
We think you get the point. Box cuverts: simple, yet super important. Let's now tie it back to where we started, the ones being built on SR 24 near Williams Field.
The photo here gives you a little perspective on how you go about installing culverts. For reference, the image you see is the inside of the culvert. One of the first things you'll notice is the wooden bracing inside. As we told you about in another blog, that's called falsework. It's job is to help hold up the shape of the culvert until the cement is dried and the whole thing is self supporting. That's what happening here; cement was being poured for the walls and deck the day this photo was taken. 
The blog we just mentioned will also teach you about sand jacks and how the falsework is removed after the cement sets. We may be a bit biased, but we think its pretty fascinating.
With construction expected to last through fall of 2020, expect to see more work like this as we extend two lanes of highway in each direction between Ironwood and Ellsworth, and add bridges over Ellsworth and Mountain roads with additional intersections at Williams Field, Signal Butte and Meridian roads. And, as with all highway projects, you can sign up for traffic alerts and other updates on the project page on the ADOT website. 
If this small glimpse has not scratched your box culvert itch, you can check out the full Flickr gallery of the construction below.