Have a question or concern for ADOT?
Have a question or concern for ADOT?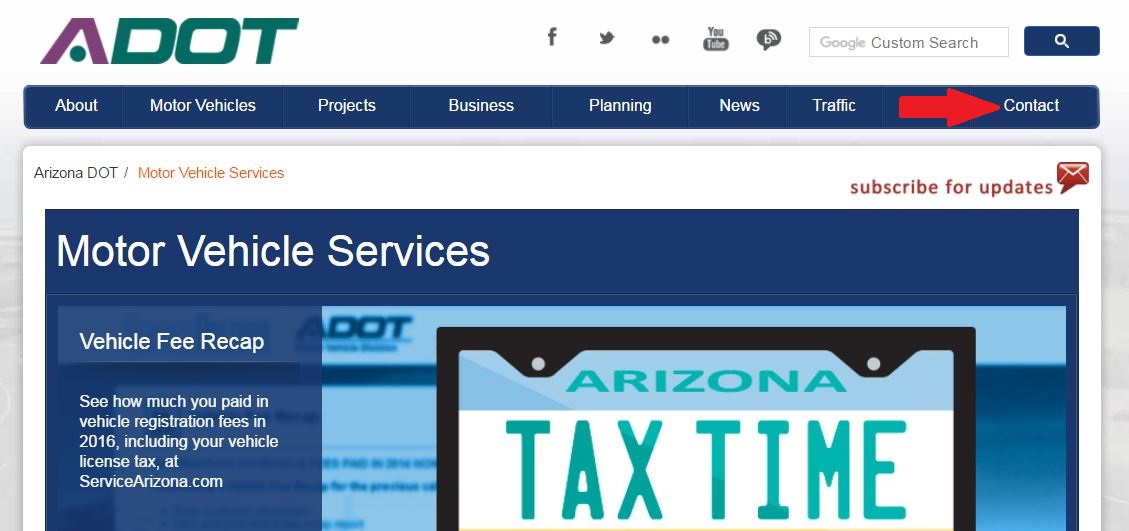 By Rusty Crerand / ADOT Communications
Did you know the ADOT website has a place where you can get questions answered, share concerns, tell us we're doing a great job and even complain a little or a lot? Just click on "Contact" at the top right-hand corner of any page and the comment form pops up.
We can address anything related to ADOT, including a question about when a project will be finished, a request to fix a pothole and an observation that a traffic signal is too long. Just remember: ADOT plans, builds and maintains state routes, U.S. highways and interstate freeways (for example: State Route 87, US 93 and Interstate 10). Your neighborhood streets and lights are maintained by your city/town streets department or the county DOT.
You can also use the ADOT website contact form to connect with the Motor Vehicle Division and ask any questions you might have regarding your vehicle registration, driver license, ignition interlock or other matters involving your car or driving it.
Sometimes people avoid using these types of comment forms because they think no one will read it. To the contrary, an ADOT staff member starts working on your inquiry as soon as we receive it. We have a pretty good track record of responding on average within one business day. To be sure your inquiry gets answered efficiently, it's important to select the appropriate issue from the drop-down menu.
So give it a try. Last year we answered thousands of inquiries. We look forward to hearing from you at apps.azdot.gov/contact_adot/.