Hedgehog cactuses protected near Pinto Creek Bridge
Hedgehog cactuses protected near Pinto Creek Bridge
By Doug Nick / ADOT Communications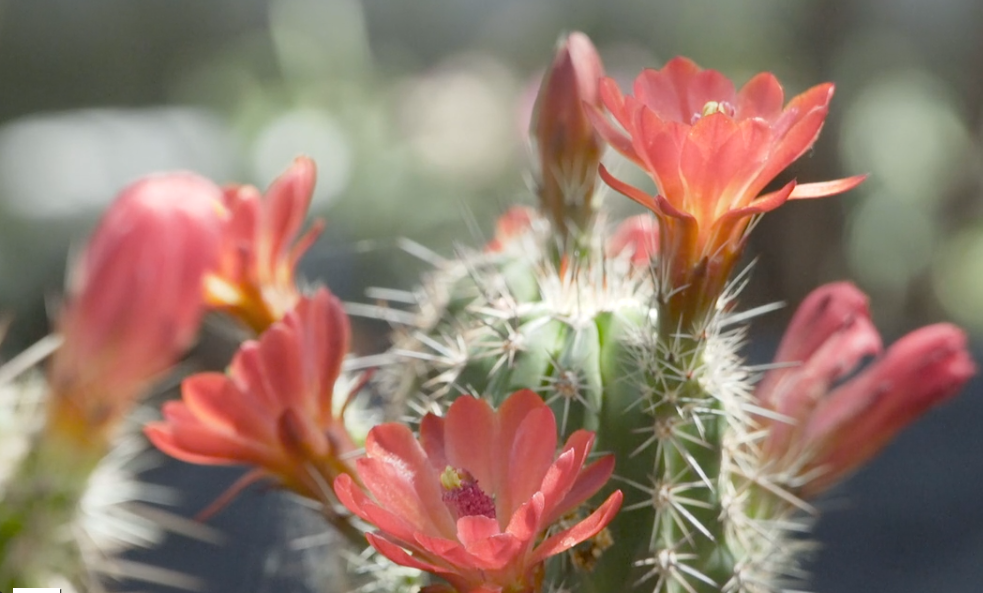 Behold the hedgehog cactus - even after a devastating fire.
A native to these parts, the plucky (and prickly) little plant is a hardy specimen. 
While it may not have the high profile of the majestic saguaro or the old west mythology of the barrel cactus full of water (it's not), the hedgehog is still an icon of our Sonoran Desert.
A few months ago we told you how this species of cactus is found in very few places, and one of them happens to be where ADOT is building a new bridge on US 60 over Pinto Creek near Globe-Miami. 
If you recall (or just came back here after clicking on that link), ADOT partnered with the Desert Botanical Garden to safely remove as many of the cactuses as possible before the bridge project began in 2018. A bunch of these fellers are happily growing in safety under the care of the professionals at the botanical gardens. Thankfully!
That's because in June, the project area was hit by the devastating Telegraph Fire that literally burned all the way up to the project site. Sadly, some hedgehog cactus that were not in danger of being harmed by construction were taken in the fire.
There's no sugarcoating the fact that the fire did tremendous damage to the entire ecosystem in that area. But if there is a tiny silver lining, it's that the rescued cactuses that remain at the Desert Botanical Garden for the time being will be the key to ensuring the continued existence of this endangered species. The garden will likely keep some on their premises, but most will eventually be returned to their native habitat when it's safe to do so. 
ADOT and the Desert Botanical Garden had always planned to do the right thing for the beautiful hedgehog cactus. Until this summer, there was no way anyone knew just how important that right thing would be.
Visit the ADOT Environmental Planning webpage for more information.