High school students explore transportation careers
High school students explore transportation careers
By Lori Baker / ADOT Communications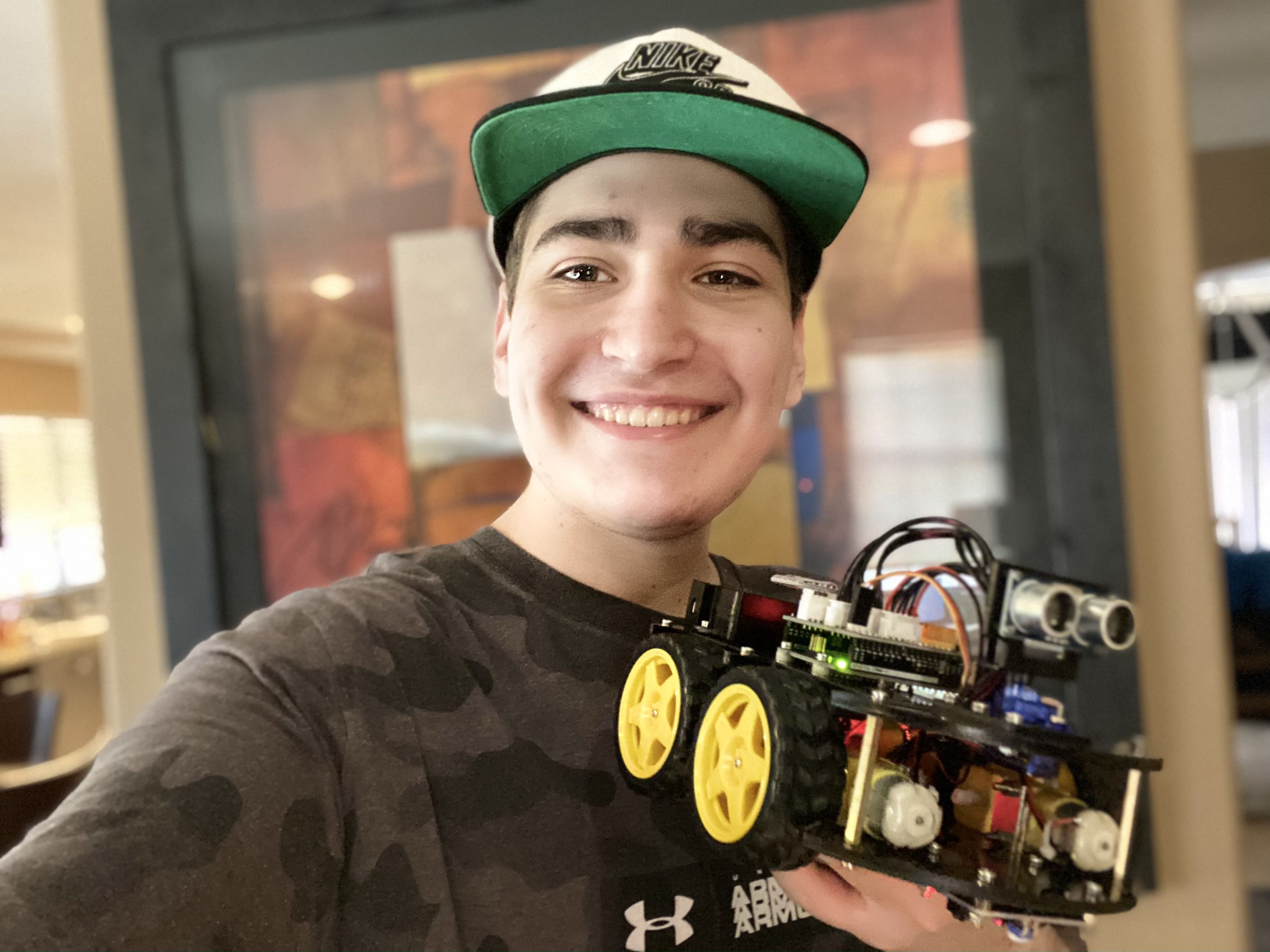 Sixteen-year-old Zack Okun is intrigued about pursuing a transportation engineering career after participating in the ADOT-sponsored National Summer Transportation Institute.
"I enjoyed working on the activity in which we devised more efficient methods for redesigning and creating autonomous roads to keep our community much safer," he said.  
Okun was among 44 high school juniors and seniors who engaged in the free virtual program presented by Arizona State University's Ira A. Fulton Schools of Engineering in partnership with ADOT's On-The-Job Supportive Services program, administered through the Business Engagement and Compliance Office and funded by the Federal Highway Administration. 
Two five-day virtual sessions included activities led by ASU engineering faculty and students, as well as virtual field trips to Sky Harbor and Mesa Gateway airports, and the ASU engineering lab. Students received a kit to build a robot car to use for various activities.
The participants conducted field studies on streets in their neighborhoods. Okun, for example, focused on redesigning the intersection of Redfield and Gray roads, near Redfield Elementary School in Scottsdale, to address all transportation methods, including vehicle, pedestrian, bike and bus travel. 
"Students participated in virtual classes and projects that demonstrate how engineers plan and maintain our systems of transportation around the state of Arizona," said ADOT Workforce Development Program Manager Steve Navis.
Besides Navis, ADOT employees who were presenters included Engineers In Training Babak Dehghani and Diana Palma, and Employee and Business Development Office Administrator Vivien Lattibeaudiere.
Students of all ages can learn about ADOT careers on the ADOT Kids website, azdot.gov/ADOTKids.