Ho-ho-holiday spectacle once conspicuous on US 93
Ho-ho-holiday spectacle once conspicuous on US 93
By John LaBarbera / ADOT Communications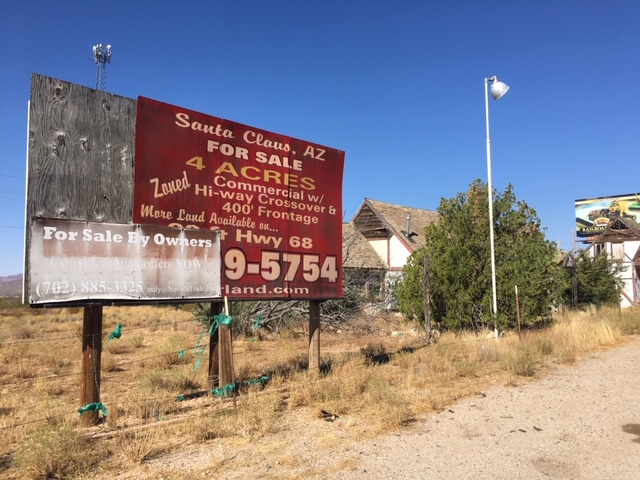 US 93 enters Arizona at the Nevada state line via the Hoover Dam. It travels south for a good 200 miles before it meets its end at US 60 in Wickenburg. Along the way it passes through some curiously named towns such as Chloride, Grasshopper Junction and Nothing. There is one place, though, that once lived up to its jolly moniker.
And that is Santa Claus.
Located just 14 miles northwest of Kingman, Santa Claus was the brainchild of Nina Talbot, the self-described "biggest real estate agent in California" (not for her success at selling homes, but for her physical size).
Nina and her husband were operating a Kingman motel in the 1930s when she decided to buy up a bunch of land with the intention of creating a resort-style subdivision. But she needed a hook, and what better than a desert oasis for everyone's favorite winter houseguest?
Multiple buildings adorned with peppermint stripes and jolly green rooftops were quickly erected, including an office for the jolly old elf himself. This was all in hopes of luring people off the highway to take a look. There was even a little train that chugged around the nascent community, bringing children from attraction to attraction.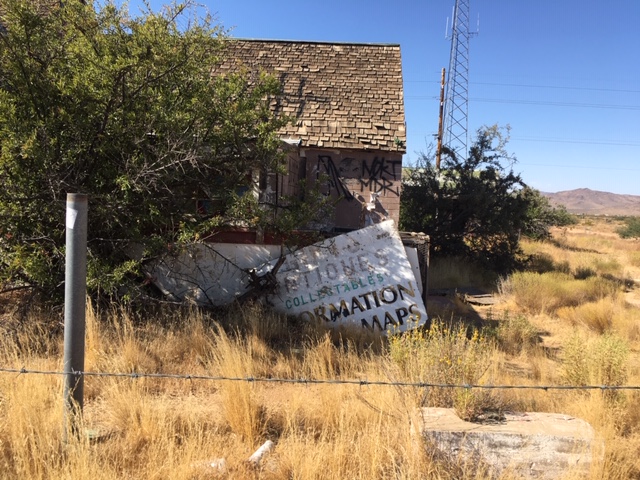 Soon, Talbot also established Cinderella's Chalet (a storybook-themed area) and the sumptuous Santa Claus Inn, a restaurant that offered such delicacies as Chicken a la North Pole and Dasher-and-Dancer omelettes. Santa Claus was becoming a pretty popular tourist destination, but nobody was actually moving to that part of the desert.
After owning and managing Santa Claus for 12 years, and not seeing a drop of land sales (the only people living there were people who worked at the attractions), Talbot sold her big idea in 1949 and, by all accounts, never made such an outlandish venture ever again.
By this time, a post office had joined the other attractions and became a highly treasured destination to send letters around Christmastime, as they would be returned "From Santa Claus." And if they were lucky to make a stop, children could visit the town's namesake (or maybe it was just one of his helpers?) any time of year.
Sometime in the 1950s, The Santa Claus Inn was renamed The Christmas Tree Inn and was remarkably praised for its quality and affordability. A big farmhouse breakfast was only 75 cents and Duncan Hines (Yes, THAT Duncan Hines), called it one of the go-tos for good eats near Route 66.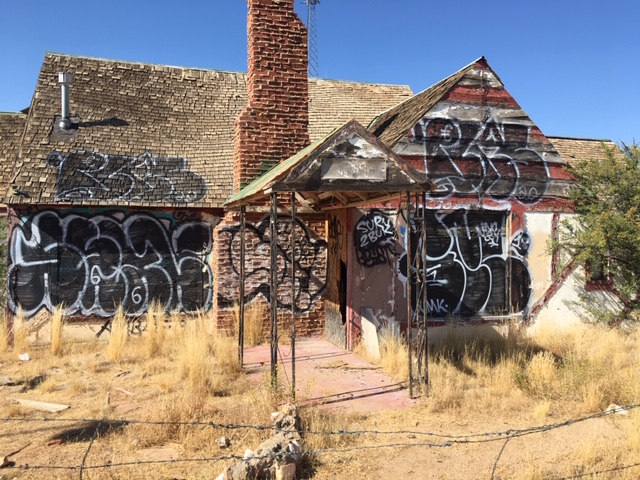 However, the novelty started to wear off and the popularity of Santa Claus dropped considerably in the 1970s. It languished through the 1980s with one or two gift shops shilling knick-knacks and the Christmas Tree Inn still serving up items like Rum Pie a la Kris Kringle.
Santa Claus hung on by some very thin thread (red, I suppose). By 1995 the final attractions were shuttered, leaving behind the remnants of a once-must-stop for tourists on their way to or from the Hoover Dam and a mailing destination for children all over the country. Their mail now gets sent to Santa Claus, Indiana.
Drive by today on US 93 and you just might catch a glimpse of some old, boarded up, vaguely holiday-themed buildings between mileposts 57 and 58… if you don't blink.