I-17 wrong-way pilot system continues drawing visitors from other states
I-17 wrong-way pilot system continues drawing visitors from other states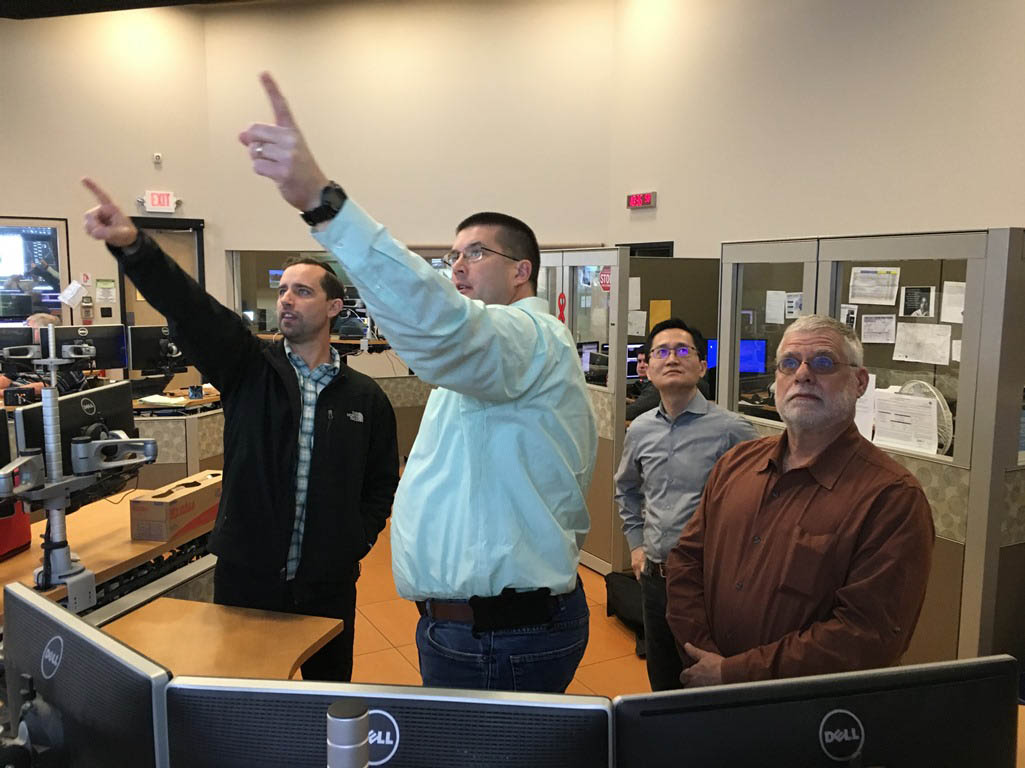 By Doug Nintzel / ADOT Communications
ADOT's first-in-the-nation I-17 wrong-way vehicle alert system, featuring thermal camera technology, continues to provide opportunities to share ideas with agencies from other states.
The latest example: a recent peer-to-peer meeting with a team from the North Texas Tollway Authority at ADOT's Traffic Operations Center in Phoenix. ADOT has hosted groups from other states, and engineers involved in the I-17 project have made presentations at several transportation industry conferences.
"We had heard about Arizona's use of thermal cameras and wanted to learn more about the I-17 system's components, including the computer-based decision support system," said Eric Hemphill, director of system and incident management for the North Texas Tollway Authority. "We've had our own successes with wrong-way vehicle countermeasures, so this was a valuable discussion."
Hemphill, along with colleagues Yang Ouyang and Matt Scharfenberger, met with ADOT engineers including David Riley, who in the photo above is at left pointing to monitors in the Traffic Operations Center control room.
ADOT's pilot I-17 wrong-way vehicle detection and alert system, installed along 15 miles between the I-10 "Stack" interchange and the Loop 101 interchange in north Phoenix, features a total of 90 thermal cameras set to detect and track wrong-way vehicles entering an off-ramp or traveling on the freeway in the wrong direction.
ADOT's Riley, who is involved in the ongoing testing of the I-17 system's components, says the visitors from Texas provided helpful insights about their agency's efforts to reduce risks associated with often-impaired wrong-way drivers.
"It was interesting to learn more about their experience with countermeasures on the tollway system in the Dallas area and beyond, including adjustments to pavement markings that might affect the actions of impaired or confused drivers," Riley said.
ADOT has been recognized for its use of technology to reduce the risk of wrong-way crashes. The I-17 wrong-way vehicle alert system earned the "Best in Class" award in a Government Innovation Awards competition sponsored by GCN, an information technology industry magazine.