Lane adjustments on I-10 already improving traffic, safety
Lane adjustments on I-10 already improving traffic, safety
By David Rookhuyzen / ADOT Communications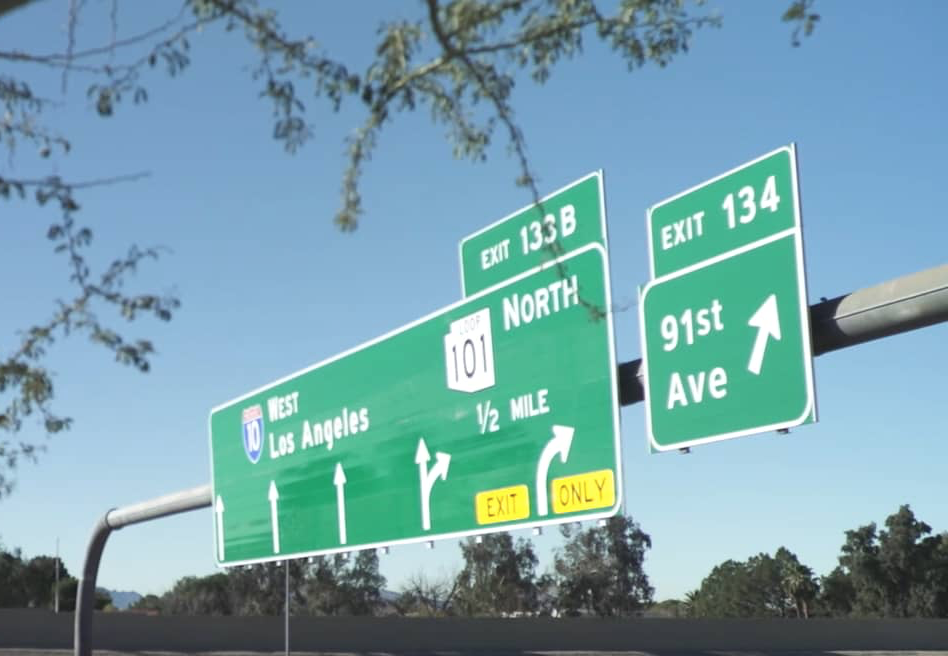 It's not often in life that you get immediate results. A lot of things worth doing take time and patience to bear any fruit.
That's why it was gratifying when we saw a noticeable change in traffic flow and safety after crews completed a project to adjust some lane configurations on Interstate 10 at the Loop 101 Agua Fria Freeway.
ADOT worked in partnership with the Arizona Department of Public Safety to restripe and add signage on I-10 eastbound to give drivers two lanes as they approached the transition ramp to northbound Loop 101. The transition ramp itself was also restriped to provide two lanes for vehicles heading north. On westbound I-10, changes were made to extend one of the two right lanes, which previously only connected to northbound Loop 101, so drivers also had the choice to use that lane to continue west on I-10. That westbound right lane provides more capacity for traffic traveling beyond the Loop 101 interchange.
You can see shots of traffic moving through the completed work in this video to the right. 
The end result? Although the freeway was not physically widened, drivers now have more room while approaching the Loop 101, cutting down on the need for sudden lane changes.
And the benefits have been evident, even during times of lighter traffic. AZDPS reports that traffic is flowing better, there are fewer collisions, and an overall improvement to safety, both for the public and first responders.  
Funny enough, this isn't the first time a relatively simple change to striping and signage has made a noticeable impact on traffic and safety. As we told you about in a previous blog post, a couple of years ago we made similar changes to eastbound US 60 at the I-10, and it resulted in improved traffic flow and a drastic decrease in fender benders.