Less than 4 miles but very important to Arizona's economy
Less than 4 miles but very important to Arizona's economy
By Tom Herrmann / ADOT Communications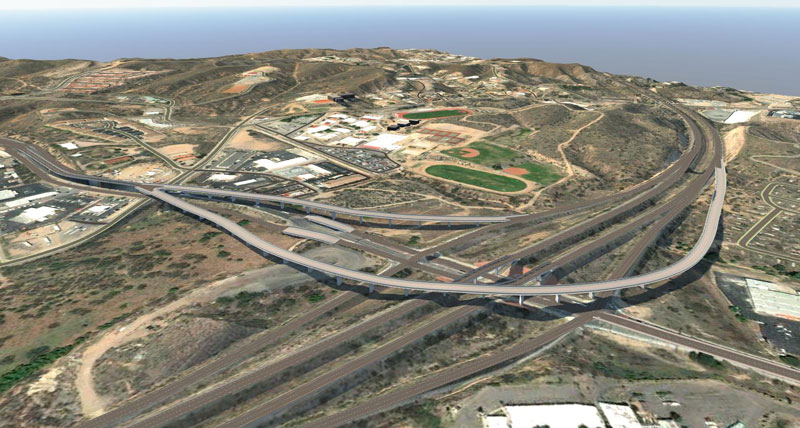 There are a lot of great roads in Arizona. Interstate 10 and Interstate 40 are the longest and most heavily traveled freeways in the state. State Route 89A crosses some of the most beautiful landscape you'll find. Dozens of other roadways in our state are just as useful and gorgeous.
But mile for mile, no road in Arizona may be as important to our economic growth as State Route 189.
SR 189, known locally as Mariposa Road, runs for less than 4 miles, from the Mariposa Port of Entry on the international border to just east of Interstate 19.
International trade is a vital part of Arizona's economy, and about 80 percent of that trade crosses the border at Nogales. Every one of those trucks – as many as 1,500 to 1,800 each day – follows SR 189 to Nogales, and to the rest of the country.
Want lettuce on that burger in Chicago? Winter produce in Denver? Chances are it entered the U.S. in Nogales and began the journey on SR 189.
The Arizona Department of Transportation is about to begin an 18-month, $134 million effort to give that journey a smoother start. Flyover ramps connecting SR 189 to I-19 and an overpass at Frank Reed Road will save truck drivers considerable time on every trip. They'll also reduce congestion and improve traffic flow for the good people of Nogales on one of their primary east-west roads.
An open house is scheduled for Thursday, Feb. 20, in the Nogales High School cafeteria. You're welcome to come hear what we have planned and ask any questions you have. 
For more information, visit azdot.gov/sr189.