Loop 202 Salt River bridges: Longest-ever girders -- and big benefits for community
Loop 202 Salt River bridges: Longest-ever girders -- and big benefits for community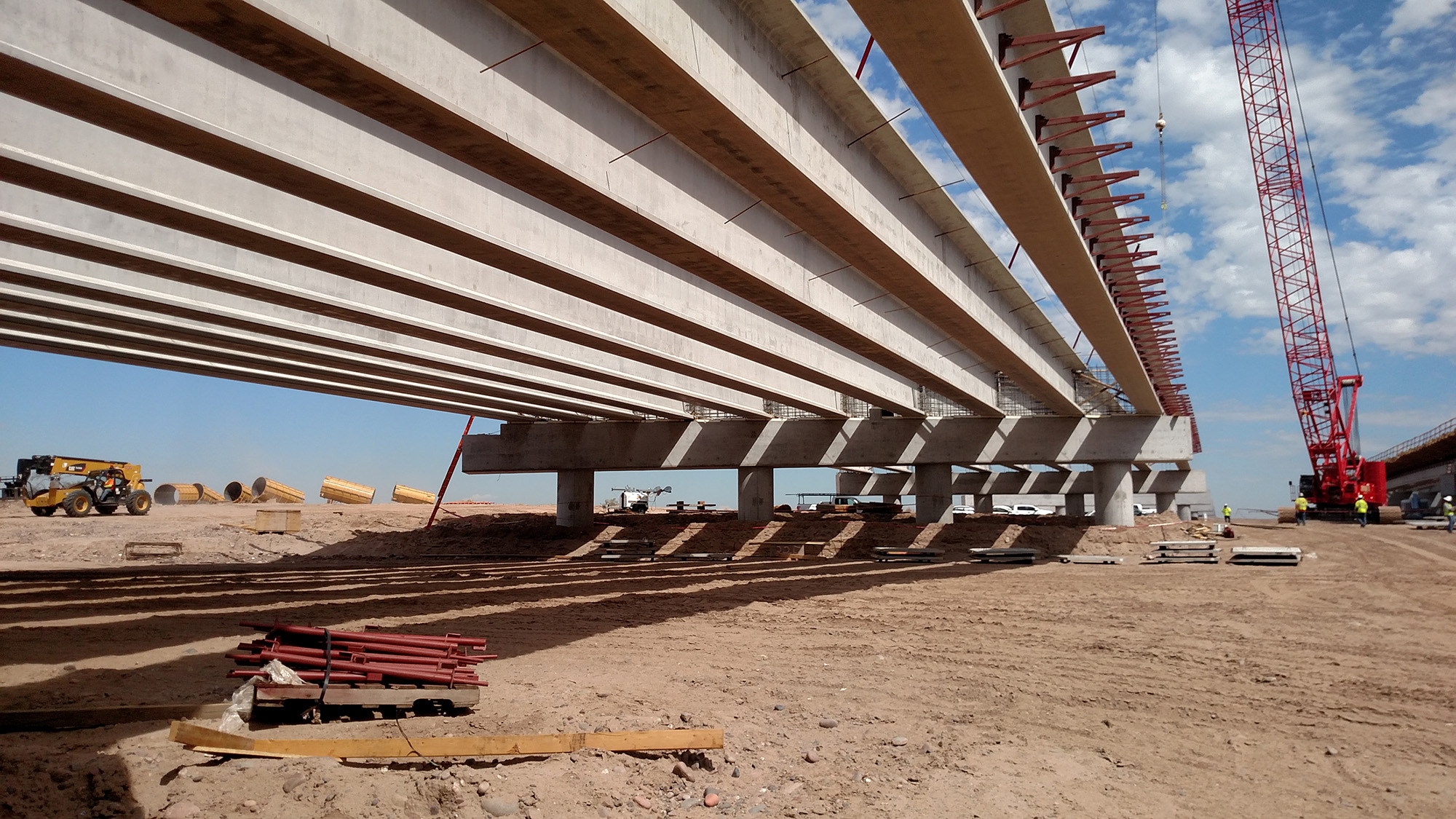 By Steve Elliott / ADOT Communications
We hope you saw the news today that girders placed for Loop 202 South Mountain Freeway bridges spanning the Salt River are the longest of their kind – by 9 feet – ever installed by ADOT. While that bit of transportation trivia is interesting enough on its own, also significant is what these bridges will mean to growing areas of the southwest Valley.
As the video above explains, right now areas including Laveen have access to just one all-weather crossing of the Salt River between 35th Avenue and Avondale Boulevard: the city of Phoenix's 51st Avenue bridge. This past spring, when heavy rain had the Salt River flowing through the area, showed that the weather doesn't already cooperate.
The Salt River bridges are two of 40 planned for the South Mountain Freeway, and they are by far the longest on the project at approximately 2,700 feet, or about a half-mile long.
As South Mountain Freeway construction progresses, we're keeping you posted on things you may not know about a project of this scale, such as how art and aesthetics are a critical part of the plan and why a support known as a straddle bent is a big part of work creating an interchange with I-10 at 59th Avenue.
Stay tuned and learn more as we progress toward opening the 22-mile Loop 202 South Mountain Freeway by late 2019.