'Move Over' law protects motorists, roadside personnel
'Move Over' law protects motorists, roadside personnel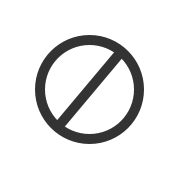 By Linda Gorman
AAA of Arizona
Every day, AAA assists more than 1,200 stranded drivers across the state. For these motorists and the roadside assistance workers who help them, being stuck alongside a busy highway can be a scary and potentially dangerous experience.
To prevent anyone who has had the misfortune of being stranded roadside from becoming a statistic, AAA and other agencies worked collectively to lobby for the expansion of the state's 'Move Over' law in 2011. The previous 'Move Over' law served as an important safeguard for law enforcement and emergency services personnel, and the expanded law offered this protection to everyone on the road.
AAA applauds state lawmakers for adopting this legislation and protecting roadside assistance professionals and the motorists they serve.
Prior to the adoption of the 'Move Over' law, in August 2008, an Arizona tow truck driver and the motorist he was assisting were killed on State Route 202, when a heavy-equipment truck veered into them. In addition, in 2006, two tow truck drivers lost their lives on Arizona roadways while performing their roadside assistance duties. This doesn't account for the hundreds of near-misses experienced on roadways as a result of drivers neglecting to move over.
Although the law requires drivers to move over for any vehicle, including stranded motorists and emergency roadside personnel that is displaying flashing lights alongside a freeway or highway, many motorists still don't heed this rule. As a result, thousands of stranded motorists and the roadside personnel assisting them are being put in harm's way every day.
For the safety and security of everyone on the road, please remember that when approaching a stationary vehicle displaying alternately flashing lights or warning lights:
Perform a lane change to a non-adjacent lane from the stationary vehicle if safe to do so when travelling on a four-lane highway with at least two lanes proceeding in the same direction as the stationary vehicle.
If changing lanes is impossible or unsafe, reduce vehicle speed and proceed with caution, maintaining a safe speed for road conditions.
Linda Gorman is the communications and public affairs director for AAA Arizona.
Connect with AAA at aaa.com or via Twitter.