MVD is here to help you at tax time
MVD is here to help you at tax time
By Doug Nick / ADOT Communications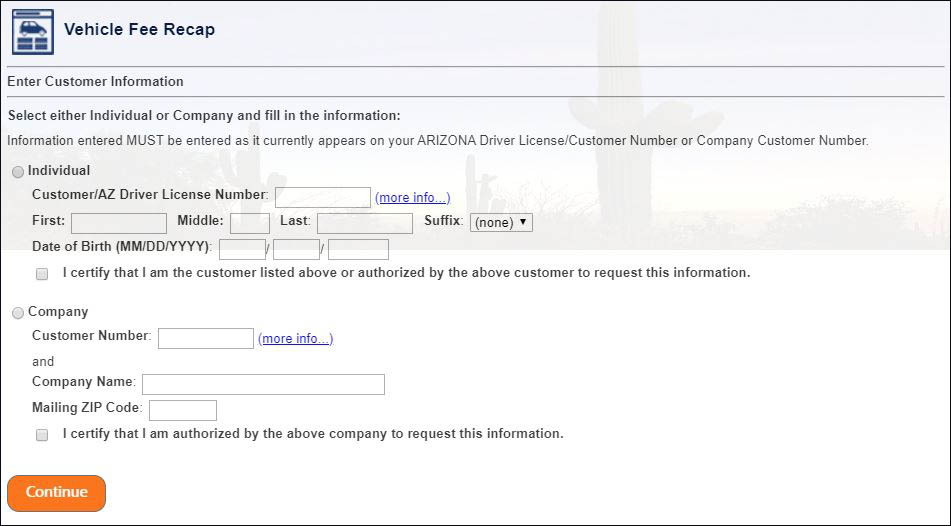 Happy Tax Season everyone! We know … you can hardly contain your excitement. Ah, the afterglow of the new year…
Holiday decorations come down. Beloved out-of-town family and friends return home – FINALLY! And of course, the most joyous event of all: your 2019 tax documents come in.
There are no parties, no presents, and the greeting cards would probably not be family-friendly.
We get it.
But we're here to help. Really! In our own way, MVD can help.
If you're like the rest of us here at ADOT ranch, you've probably found yourself trundling out to the garage, the carport or maybe the front yard – wherever you keep your vehicle at night – to grab the registration papers so you can copy them for your tax forms.
Yeah, that's as much fun as pulling weeds in June.
But y'know what really IS fun? Having all that information in one place - at your fingertips, as it were.  And the good folks at the ADOT MVD have this covered.
You can print out or electronically copy all your 2019 vehicle fee and  tax information by clicking on the "Vehicle Fees/Taxes Paid 2019" link listed at www.servicearizona.com.  It's free! It's easy! It's quick!
Did we mention it's free? It is!
All vehicles, including autos, trucks, ATVs, trailers, street-legal golf carts, among others will have the information available.
Sometimes we minions at ADOT ranch are allowed to roam free and tell our friends and family about this great service. It seems like more people should know about it because everyone we see tells us this is great, and well, it is…
So try it out and if you like it (you will), tell someone and make their tax season a happy one.
OK … that may be too much, but at least a little less of a hassle.